Apple believes the future of television is apps. To make good on that forecast, it's now introducing tvOS, the operating system for your television set. Launched in beta in conjunction with a new Apple TV box and remote, tvOS is Apple's newest weapon in the living room entertainment wars.
At Apple Inc. (Nasdaq: AAPL)'s much-anticipated product event Wednesday, the company unveiled the latest Apple TV at a cost of $149 for the 32GB version and $199 for the 64GB version. Those are steep price points compared to a Roku box or Chromecast streaming stick, but the Apple TV product also comes with significant feature upgrades.
Among them are a remote that responds to swipe and touch, a sophisticated voice interface courtesy of Siri, unified search across iTunes, Netflix, Hulu, HBO and Showtime, and widgets that offer up-to-the minute information on topics like weather and sports scores.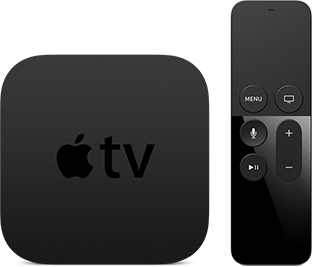 Ironically, none of the features in the new device are all that revolutionary. Fan TV introduced a touch-controlled remote back in 2013 before being acquired by Rovi Corp. in 2014. Comcast Corp. (Nasdaq: CMCSA, CMCSK) has been hyping its voice interface and voice remote since the spring. TiVo Inc. (Nasdaq: TIVO) and Google Fiber Inc. both offer unified search. And TV widgets have been around (and largely ignored) for at least eight years. (See also 5 Signs OTT's Time Has Come.)
However, Apple has pulled all of those pieces together and bundled them in a single package. And far more importantly, it has paired these TV features with an Apple operating system.
---
Want to know more about the impact of web services on the pay-TV sector? Check out our dedicated OTT services content channel here on Light Reading.
---
While Apple is still struggling to make the necessary content deals for its own TV service, it does have a killer advantage in the living room with the iOS app ecosystem. Specifically, Apple has 11 million developers in its mobile community, and it's ready to bring them to the big screen with tvOS.
To demonstrate the possibilities of tvOS, Apple made the operating system available to select developers ahead of today's beta launch. Game developer Hipster Whale created a multi-player version of its hit game Crossy Road that can be played with the Apple TV remote. Daily deal company Gilt developed an interactive shopping app. MLB.com created an app that blends live sports viewing with synchronized stats display. Netflix Inc. (Nasdaq: NFLX), Home Box Office Inc. (HBO) and Hulu LLC all created new user interfaces specifically for tvOS.
The Apple TV is what consumers will buy when it becomes available in late October. However, tvOS is what the company hopes will get viewers hooked on Apple in the living room for years to come.
— Mari Silbey, Senior Editor, Cable/Video, Light Reading