Apple: 1000x Bitten, Never Shy

Comment (4)
With more money than the GDP of several small nations, Apple can afford to try, fail and try again. And such is the case in the television business.
Apple Inc. (Nasdaq: AAPL) announced today that it's lured away two top execs from Sony Pictures Television to head up global video programming initiatives under Apple SVP Eddie Cue. Jamie Erlicht and Zack Van Amburg have been serving as presidents at Sony since 2005, but will now undertake the daunting challenge of creating a programming powerhouse within the hallowed halls of Apple.
Eddie Cue goes further in the company's announcement to hint strongly at Apple's renewed interest in TV, saying: "We have exciting plans in store for customers and can't wait for [Erlicht and Van Amburg] to bring their expertise to Apple -- there is much more to come."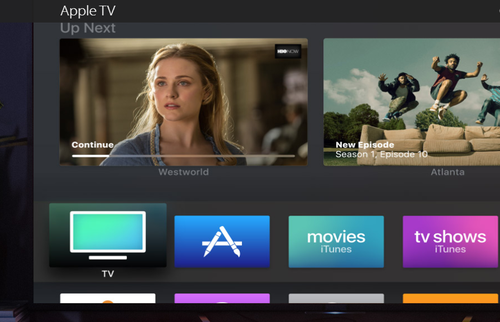 For years there were rumors that Apple was seeking to negotiate with programmers to create its own pay-TV service; an offering that would have paired nicely with the company's Apple TV hardware and app-based video interface. But those efforts never led anywhere, and the assumption has always been that Apple didn't want to pay the licensing fees that content owners were demanding. (See Apple Brings tvOS to Apple TV and Apple Presses Pause on OTT TV – Reports.)
This time around, it looks like Apple wants to bypass established programmers altogether, or at least complement existing television with its own video fare. The company started experimenting with original content with the launch last week of startup pitch show Planet of the Apps, and is scheduled to release Carpool Karaoke with James Corden later in the summer.
The hiring of Erlicht and Van Amburg takes Apple to a different level, however. The two execs have focused on scripted dramas at Sony, and are responsible for several hit series, including The Blacklist, Breaking Bad, Justified and more. Like Netflix Inc. (Nasdaq: NFLX) and Amazon.com Inc. (Nasdaq: AMZN), it appears Apple wants to compete in the premium television space, possibly tying together its hardware and software products with new subscription services.
---
Want to know more about video and TV market trends? Check out our dedicated video services content channel here on Light Reading.
---
The big problem for Apple today is that the field of players in the pay-TV industry continues to grow. There are the traditional cable companies, streaming veterans like Netflix, programmers like Home Box Office Inc. (HBO) that are now going direct to consumers, and telcos that are venturing forth with their own OTT offerings. Apple certainly has the money to compete, and it's now hired experts in the TV industry. Interestingly, Apple has also built its own content delivery network over the last four years, giving it a chunk of the infrastructure necessary for transmitting TV straight to users' screens.
The question is whether this is the time that Apple really makes a go of it in the TV business, or whether it once again dabbles with the idea only to back away from any real commitment in the end.
And now that the streaming video era is well underway, just how much can Apple do to reinvent a market that's already been thoroughly disrupted?
— Mari Silbey, Senior Editor, Cable/Video, Light Reading
PARTNER PERSPECTIVES
- content from our sponsors
GUEST PERSPECTIVES
- curated contributions