Following YouTube down the user-generated route, Amazon has launched a new service for video creators called Amazon Video Direct (AVD). But AVD is more than a platform for amateur video distributors. The new service offers a flexible and comprehensive distribution strategy for any content producer hoping to monetize video in new ways. That includes big-name brands like Samuel Goldwyn Films and Conde Nast Entertainment, two of AVD's initial launch partners.
Amazon.com Inc. (Nasdaq: AMZN) lists four methods for distributing video through Amazon Video Direct. Customers can: bundle their content with Amazon's Prime Video catalog for consumers to view at no additional charge; make content available as part of an add-on subscription using the Streaming Partners Program; rent or sell content for a one-time price; or make content available for free with advertising to all Amazon users. (See also Amazon, Sling TV Heat Up the OTT Market.)
The company will also provide data analytics on content viewing, with information like how long users stream an individual title, the number of subscribers to a particular content offering and more.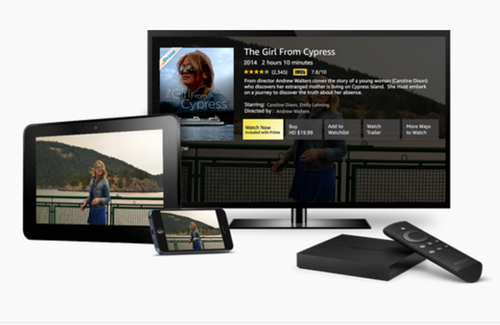 As an incentive bonus, Amazon says it will also distribute shares from a monthly fund of $1 million to the top 100 AVD video assets delivered through Prime Video. That's a major plus for content creators, but it also helps build the Prime Video library. Calling it the Amazon Video Direct Stars program, Amazon says it will begin handing out bonuses based on streaming activity in June.
From the Amazon press release, the full list of AVD launch partners includes: Conde Nast Entertainment, HowStuffWorks, Samuel Goldwyn Films, The Guardian, Mashable, Mattel, StyleHaul, Kin Community, Jash, Business Insider, Machinima, TYT Network, Baby Einstein, CJ Entertainment America, Xive TV, Synergetic Distribution, Kino Nation, Journeyman Pictures, and Pro Guitar Lessons.
Content published through Amazon Video Direct can be made available in the US, the UK, Germany, Austria and Japan.
— Mari Silbey, Senior Editor, Cable/Video, Light Reading