Amazon, Sling TV Heat Up the OTT Market

Comment (3)
It's been a whirlwind few days in OTT land.
On Friday, blogger Dave Zatz revealed an apparent new plan by Sling TV to incorporate over-the-air video broadcasts into the Sling TV app. Called AirTV, the solution looks to combine an OTA tuner added to the existing Sling Media M1 streaming device with the Sling TV OTT service. (Sling Media Inc. is an EchoStar Corp. LLC (Nasdaq: SATS) subsidiary.) It appears that users will be able to sling OTA content from the M1 box directly into the Sling TV app.
Why does this matter? Because the current mainstream Sling TV app doesn't include access to broadcast networks. And it would cost Sling TV a lot of time and money to negotiate individual agreements with the networks and their affiliates for inclusion. This end-around route requires consumers to use a box in the home, but it avoids a lot of other hassles and fees.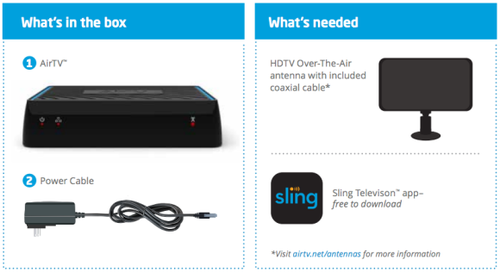 Think of it as an Aereo-like strategy. Except Sling has always been able to sidestep potentially troublesome legalities with its particular technical approach. In this case Sling is relying on the broadcast signals users already receive at home and then transcoding them for Internet streaming. It's been done before, but now, by integrating those streams with other pay-TV content in one unified interface, Sling TV could make OTT video a lot more interesting. (See Dish Slings OTT Service – What It Means and Last Chapter (11) for Aereo.)
---
Want to know more about the impact of web services on the pay-TV sector? Check out our dedicated OTT services content channel here on Light Reading.
---
Meanwhile, Amazon.com Inc. (Nasdaq: AMZN) has decided to take some of its OTT competitors head-on. Much like Netflix Inc. (Nasdaq: NFLX), Hulu LLC and Home Box Office Inc. (HBO) , which offer monthly subscriptions for access to their original and licensed content, Amazon has reportedly now introduced a standalone Prime Video service for $9 per month.
Until now, Prime Video was only available as part of the broader $99-per-year Amazon Prime subscription. By separating video out into its own service, Amazon is matching up against similar monthly offerings from OTT rivals. Notably, Amazon is also making the move on the same day that Netflix is set to report quarterly earnings results.
Along with the standalone Prime Video service, Amazon is also reportedly making its full Prime bundle available for $11 per month. That's an increase per year over the $99 price, but it offers consumers more flexibility.
— Mari Silbey, Senior Editor, Cable/Video, Light Reading
PARTNER PERSPECTIVES
- content from our sponsors
GUEST PERSPECTIVES
- curated contributions