AirTV Promises Best of OTA & OTT

Comment (0)
Pay-TV providers in the US have slowly been integrating online video services like Netflix and Hulu into their video bundles for years, with Comcast taking the big leap just a few short months ago. But finding ways to combine over-the-air television with over-the-top video has proven harder, or at least the business case hasn't compelled many companies to create products that do it well.
Enter AirTV. As digital media blogger Dave Zatz reports, it appears that a new AirTV Player is about to hit the market combining OTA television with access to subscription apps including Sling TV and Netflix. Tuning in local channels requires an OTA antenna and AirTV adapter, but it appears that all content is funneled into a single Android-powered user interface. The AirTV box itself is made by Technicolor (Euronext Paris: TCH; NYSE: TCH), and pictures of the AirTV show it with a Google (Nasdaq: GOOG)-branded voice remote.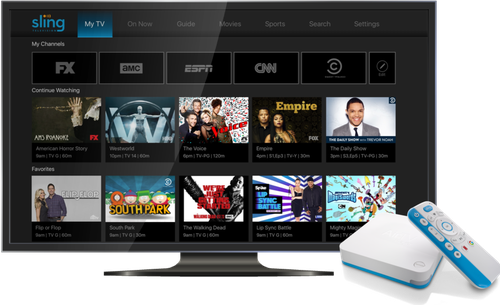 The big issue with most over-the-top video services today is a lack of access to live, local channels. Even AT&T Inc. (NYSE: T)'s new DirecTV Now service can't offer local content in all markets because of network affiliate agreements. (See AT&T Debuts DirecTV Now on New Video Platform.)
However, porting OTA content directly into an IP interface within the home sidesteps the content licensing challenge. And it creates what could be a viable cord-cutting option for viewers who mostly watch online video, but aren't willing to drop broadcast channels from the TV menu.
Adding to the appeal of AirTV is the fact that Sling TV is now also beta testing a cloud DVR feature for subscribers to its $20-per-month service. (See Sling TV Beta Tests Cloud DVR on Roku.)
Of note, Dish Network LLC (Nasdaq: DISH) was working on a different AirTV solution with corporate sibling EchoStar Corp. LLC (Nasdaq: SATS) earlier this year. It looks like that Echostar box may be off the table now with Technicolor stepping in. (See Dish to Mix OTA & OTT in Sling AirTV – Report.)
— Mari Silbey, Senior Editor, Cable/Video, Light Reading
PARTNER PERSPECTIVES
- content from our sponsors
GUEST PERSPECTIVES
- curated contributions