The state of video content and delivery are worlds different from even a year ago due to the rising demand for video available anywhere, anytime and on any screen -- and service providers are taking many different approaches on the networking side to meet that demand.
One approach uses an OpenStack foundation to build a virtualized infrastructure that is capable of delivering the agility and cost optimization required by today's video providers.
---
Upskill yourself on Video with our new Upskill U online university! Sign up for our course with Cisco now!
---
Today at 1:00 p.m. ET, Upskill U will explore the challenges to video delivered in a virtualized environment in "Video: The OpenStack Approach" with lecturer Matt Caulfield, principal engineer of OpenStack in Cisco Systems Inc. (Nasdaq: CSCO)'s cloud engineering group. In this course, Caulfield will explore some of the specific approaches taken in transforming the development, integration and implementation of video networking infrastructure for powering some of the most innovative services in the pay-TV market. (Register for Video: The Openstack Approach.)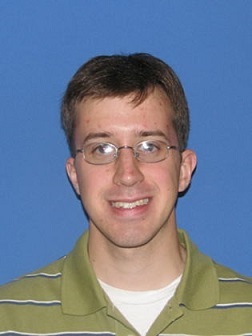 Upskill U's video module launched on Wednesday with the course "Video: The Next Generation," delivered by Asfaw Negeri, senior manager of solutions engineering with Tata Communications Ltd. Transformation Services (TCTS) North America. Negeri gave an overview of next-generation wireless networking technologies, including 5G, and explained how these technologies could broaden broadband data networking and cause a new surge in demand for mobile video. (Listen to Video: The Next Generation.)
"The number of mobile subscribers will reach 4.6 billion in 2020," said Negeri. "Smartphones will reach 5.9 billion, and the results of this trend show that the data traffic growth will be more than tenfold in 2020Ö The revenue growth is much less than the traffic growth so this shows that operators have a lot of work to do to build efficient network architecture and introduce new services to increase revenue."
Mark your calendar for these essential courses in our series on Video:
Next week is a "study week" at Upskill U so we'll resume courses on July 13. Take advantage of this intermission in our curriculum to catch up on recordings from previous courses. If you can't get enough of our courses on Video, I recommend revisiting "Mobile Video: Finding a Solution," led by Upinder Saini, vice president of wireless product management at Rogers Communications, and Alan Breznick, cable/video practice leader at Light Reading. (Listen to LIVE AT BCE - Mobile Video: Finding a Solution.)
I'll see you on the chat board today!
— Kusterer Ziser, editor, Upskill U