Simple.TV: You Can't Beat Free

Comment (4)
After the rise and spectacular fall of Aereo, Simple.TV is trying to step into the void with a new DVR service for broadcast TV that includes multiscreen streaming of recorded content to Internet-connected devices.
Called ShowDrive, the new service from Simple.TV is critically different from Aereo in that the video capture process takes place in the home before content is uploaded to the cloud for storage and transcoding. This means that TV channels aren't retransmitted by an unauthorized provider, but instead recorded by individual users before being stored on the web and treated for multiscreen distribution. (See Supreme Court Halts Aereo's Flight.)
Simple.TV told Variety's Janko Roettgers that ShowDrive will launch first in the UK with a dedicated ShowDrive Freeview box and a fee of about $1.55 per month for 100 hours of recording capacity, or about $7.70 per month for 1,000 hours. The company then plans to announce US partnerships at CES next January.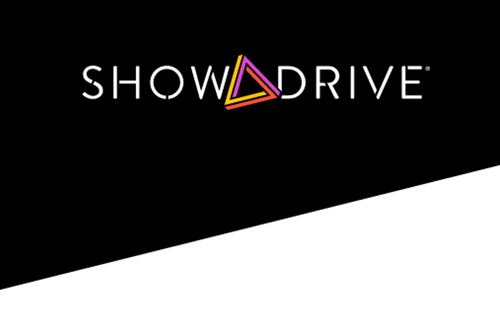 With ShowDrive, Simple.TV once again brings up the question of where broadcast TV is headed. (See 'Free' TV Model Under Threat.)
The National Association of Broadcasters (NAB) spoke in glowing terms recently about a Nielsen report showing a significant year-over-year increase in broadcast-only homes. According to the NAB, the trend suggests that more Americans are relying solely on over-the-air broadcasts for content, proving the value of free television.
However, there's another side to the story. While broadcasters want viewers to recognize the value of OTA TV, they also don't want the pendulum to swing too far back in the pre-cable-TV direction. Broadcasters make a lot of money from licensing deals with pay-TV operators, and they risk losing a portion of that revenue if too many consumers drop their pay-TV subscriptions. (See Comcast Hedges Cable Bets With NBCU.)
ShowDrive could ignite further interest in broadcast TV if it works as advertised, particularly because of the multiscreen, cloud DVR feature. Still, a number of questions about the product remain.
Does upstream bandwidth become a problem if viewers are regularly uploading dozens of HD programs to the cloud? Which hardware companies will Simple.TV partner with, and will the price point for the new retail products be competitive? Is the ShowDrive interface user friendly? Light Reading has contacted Simple.TV for more detail, but had not heard back by press time.
---
Want to know more about the impact of web services on the pay-TV sector? Check out our dedicated OTT services content channel here on Light Reading.
---
If ShowDrive does live up to its potential, it could also have a dramatic impact on upcoming products like Comcast Corp. (Nasdaq: CMCSA, CMCSK)'s Stream service. Stream will offer major broadcast channels plus HBO over IP for $15 per month. But for the portion of viewers who don't care about HBO, the service won't be compelling because it will offer the same broadcast content as ShowDrive, but with an added monthly fee. (See Comcast 'Stream' Joins OTT Flood.)
The Simple.TV service also has interesting implications for broadcasters' own OTT services. NBC Universal just announced it's launching a channel on Roku. Some content will be available for free to anyone, but other content will require authentication from a pay-TV provider. With a product like ShowDrive on the market, NBC could continue to monetize its back catalog of on-demand content, but it would have a hard time competing with free recordings of current content available over the Internet. (See NBC Intros Roku App, Some Authentication Required.)
And then there's TiVo. TiVo Inc. (Nasdaq: TIVO) is working hard to capitalize on broadcast television with its Roamio OTA DVR. On the one hand, multiscreen access isn't as seamless as what Simple.TV promises (TiVo requires additional IP client devices), but, on the other hand, TiVo's been around for more than a decade, and it's got a dedicated fan base, as well as customers in both the retail and service provider channels. Most recently, Frontier Communications Corp. (NYSE: FTR) started promoting a bundle that includes broadband service plus the TiVo OTA DVR with added support for over-the-top applications like Netflix and Amazon Prime Video.
Simple.TV may or may not be able to overtake other DVR and streaming products already introduced, but it does show that there's room for further innovation. And when it comes to TV, nothing beats free, especially when free TV comes with a low-cost cloud DVR.
— Mari Silbey, Senior Editor, Cable/Video, Light Reading