Shaw Communications has a lot to celebrate. At a small reception for friends and followers yesterday evening, the Canadian cable company unveiled its new Free Range IPTV service. And after years of setbacks, Shaw made clear it believes it is now on the right path to multiscreen TV nirvana.
"Who says cable can't be sexy?" joked Shaw EVP and COO Jay Mehr.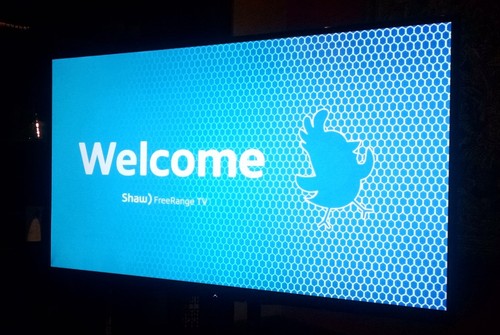 Company executives went on to demonstrate the new service and to suggest that Free Range TV will set the standard for mobile video viewing in the Canadian market. Among the features Shaw Communications Inc. highlighted were: an on-screen guide that filters content by TV and movie subcategories (rather than by network); personalization features that suggest new content users might like; and an application that allows subscribers to download select shows for offline viewing.
Shaw didn't bring Free Range TV to market on its own. It got a lot of help from Comcast Corp. (Nasdaq: CMCSA, CMCSK) -- a fact that Shaw takes no pains to hide. After sinking significant money into developing its own IPTV service, the Canadian operator scrapped internal efforts in favor of licensing Comcast's X1 platform. As executives explained it, Shaw came to the conclusion that it would be difficult to complete the internal IPTV project on its own, and, as employees continued to try, the online video world moved forward in new directions. Rather than follow a dead-end path, Shaw decided to seek support, believing the stakes were "too high to go it alone."
"There's not a lot a lot of customization in here," acknowledged Mehr in referring to Shaw's implementation of X1. Instead, Shaw is happy to work with the Comcast X1 template, a proven model for IP-based TV delivery.
The partnership goes beyond the user interface too. "This is a shared infrastructure with Comcast," Mehr explained. In fact, when there's a channel change initiated as part of Free Range TV, that request is likely to go from Canada through a Comcast data center in Chicago.
---
Want to know more about the impact of Web services on the pay-TV sector? Check out our dedicated OTT services content channel here on Light Reading.
---
Shaw is also using a content delivery network solution from Cisco Systems Inc. (Nasdaq: CSCO), but even that service is based on Comcast's open-sourced CDN technology, and it's only being used for highly viewed content that Shaw wants to cache close to subscribing viewers. (See Shaw Selects Cisco's New Open CDN Platform.)
The bottom line? Shaw is relying heavily on its southern neighbor. To its customers, Shaw may look like the same cable provider it's always been, but behind the scenes, there's now a lot of Comcast inside Shaw's operation.
— Mari Silbey, Senior Editor, Cable/Video, Light Reading