Only two months after announcing its entry into the North American market, WiFi company AirTies is back with big news of another customer win on the far side of the Atlantic.
British operator Sky has selected AirTies ' mesh technology to power in-home networking for its next-generation Sky Q multiscreen video service. Sky Q is scheduled to launch early this year, with reports surfacing that pricing will be revealed as soon as this week. (See Eurobites: Sky Invests $10M in Ad Analytics Firm.)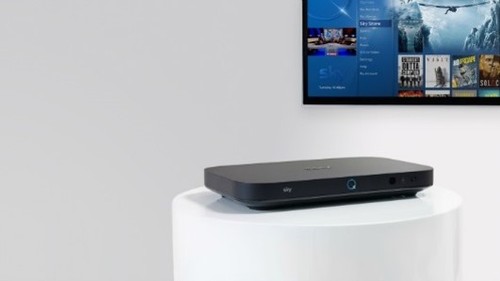 Sky is touting "Fluid Viewing" as a key component of Sky Q. The Fluid Viewing experience enables pause and playback of a show in any room of the home on up to five screens. However, as with any streaming service, Sky has to worry that a subscriber's in-home network may not be up to the task of supporting such a high-bandwidth application. To solve that problem, Sky is partnering with AirTies to add more heft and intelligence to subscriber networks.
---
Want to know more about the impact of web services on the pay-TV sector? Check out our dedicated OTT services content channel here on Light Reading.
---
AirTies Mesh is a hybrid solution that relies on both WiFi and wired in-home connections. The AirTies software configures the best routing path for video by taking into account variables like source location, speed between access points and the number of hops required to deliver a stream. AirTies also runs multiple links in parallel through its mesh technology which increases total network capacity.
The news that AirTies is helping to power Sky Q is just one more sign that home networking is ready to steal its share of the video spotlight in 2016. As streaming demand and last-mile network speeds continue to rise, pay-TV providers don't want to get knocked for poor performance because in-home WiFi networks can't keep up. That fear is likely to propel several operators to roll out smarter networking solutions this year and galvanize vendors to make a play for new business as part of the network upgrade cycle. (See Battle for the Home Network? It's On.)
— Mari Silbey, Senior Editor, Cable/Video, Light Reading