After last year when both AT&T and Verizon were happily touting their IP video solutions at Mobile World Congress, it looks like 2018 will be a lot quieter on the video front.
AT&T Inc. (NYSE: T) has said it won't have its Quickplay video experts on site. The telco's Quickplay technology powers DirecTV Now, and in 2017 at MWC, Quickplay executives busily showed off what the new OTT service could do. In fact, DirecTV Now had such a big presence at Mobile World Congress last year that it was hard to walk the AT&T booth without running into signs and screens advertising AT&T's mobile video offering. (See AT&T, Verizon Want to Wholesale IPTV.)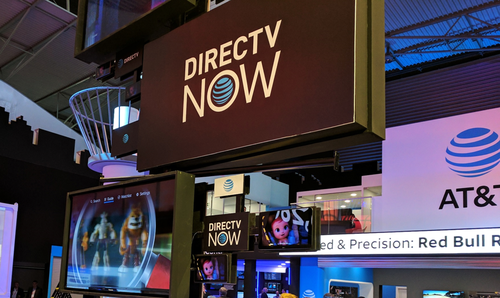 This year it appears AT&T has different priorities. Among them? 5G and edge computing. (See AT&T Reveals Initial 5G Cities and AT&T Sharpens Edge With New Open Source Effort, Test Lab Launch.)
---
Want to read the hot news and views from Mobile World Congress 2018? Check out our dedicated MWC 2018 news section to keep up to date with the key developments from Barcelona.
---
Verizon Communications Inc. (NYSE: VZ), meanwhile, does not appear to be meeting with reporters on video-related topics at MWC this year. That decision may have something to do with the fact that the company's video initiatives haven't exactly gone according to plan. Tim Armstrong, CEO of Verizon's Oath division, said recently that the mobile Go90 service is being folded into Oath, and the brand itself may be phased out given the service's limited popularity with consumers. (See Verizon Video Woes Pile On.)
On a similarly negative front, Verizon's next-generation Fios IP video platform has disintegrated. That service fell apart before it even launched, although not before the company made noise about the platform at last year's Mobile World Congress. (See Verizon's New Fios TV Is No More.)
Verizon too will still be heavily active at MWC this year, no doubt with 5G news of its own. But video? That doesn't appear to be an emphasis for either of the top two US carriers in Barcelona in 2018.
— Mari Silbey, Senior Editor, Cable/Video, Light Reading