Disney's Ben Havey: Collaboration & Content in a 5G World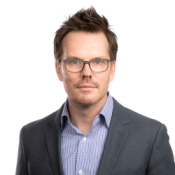 8/29/2018

Comment (0)

PH: One thing about the Studio Team here is that obviously the whole space is set up to enable collaboration. How important is collaboration here and how is that changing with the technology you've put to use?
BH: Excellent question. And I think what we have discovered in creating this place is that we've unlocked, and we've satisfied, a need that we didn't know was there before. Technology can be somewhat ephemeral, so I think having all of the different ideas, or the different concepts that we're developing in one place, really helps with strategy and education, but also, it makes it much easier to integrate [teams of creative workers].
One of the things we're really excited about, especially with our partner, Cisco, is how do we take the different pieces of collaboration and make that into something that's super streamlined and super easy? The first eight to ten minutes of every meeting in the world is lost to trying to figure out how to connect, and if we can not only make that process seamless, but also have the right content pop up and provide the right security, and then also make that collaboration experience work in a number of dimensions.
Seeing other people's reactions is super important, but we also want to be able to have super high-quality video review, annotation, white boards -- really making it as if you were in the same room together, but maybe you're in New Zealand and somebody else is in London, and there's somebody else here in Los Angeles.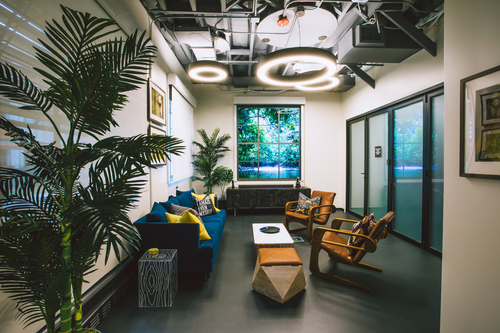 It's super important to our business, because we're asking our creatives and executives to make these really intense decisions based on the information that we have, so anything we can do to help make ideas more vivid or to communicate reactions better is only going to enhance our business, and we think Cisco is absolutely the right partner to help make that happen.
PH: Let's talk about 5G networks. They're on the way. With 5G networks right around the corner, there's obviously a push to use technology in different ways. What technologies are most important here at the StudioLAB?
BH: There are four technologies that we think are super important to this lab, and the way that we think about this lab is in two-fold. One, we want to try to take studio problems that we were trying to solve and accelerate those with great partners, like what we're doing with collaboration. Two, we want to tap into new businesses or new opportunities that weren't there before, and so some of the things that we've talked publicly like the the a partnership with Oculus have been really interesting.
We think the things that are driving us forward here are -- and I'll come to 5G as the last one -- real time graphics and game engine technology; augmented reality and virtual reality projection, vivid screen, new visual systems; artificial intelligence and machine learning.
But the one that I think is actually the most important and the most exciting is actually the 5G rollout. The reason why is that with 5G, not only are you going to get super-fast downstream, so that's going to make the ability to consume big experiences [possible]. You think video is a bandwidth hog? The kind of experiences we're talking about are game-engine quality or better, so just the ability to deliver these experiences on to consumers, but also the low latency. That participatory aspect of this future vision that we have means that people are in the world and they're talking to other people and they're communicating in real time, and the low latency nature of 5G, I think will really help.
That's more on the consumer side. On the production side, I think there're profound implications. Imagine you're in the field and you're trying to show somebody something, what if you could stream 4K over 5G, and be like, "No, we're talking about this. This, this right here. That costume right here."
Or, even a step further. Think about a 5G connected camera that could potentially shoot right to the cloud. These are all things that I think are coming, and will only help our business.

(0) |