If regulators can't stop big media and big distribution -- telco, cable and satellite -- from living under one roof, Comcast says it's time to build a bigger roof.
The cable giant today made a $65 billion bid to buy most of 21st Century Fox, the entertainment studio that has already reached a $52.4 billion deal to sell the very same assets to Disney. (See Comcast Makes $65B Bid for 21st Century Fox.)
That signals a big media bidding race, and a federal judge's approval of the AT&T-Time Warner deal was the starting pistol. (See AT&T Wins Big, Gets Bigger: Judge Approves AT&T-Time Warner Merger.)
What it mean for telecom and cable providers is that the major content creators -- the studios creating mass market entertainment with marquee brands -- are now the premium fuel to keep broadband businesses sustainable, profitable and differentiated for years to come. The implication, to hear the titans of this now completely different industry describe it, is if you don't have a content strategy, you're just pushing bits and investors may well shrug and walk away.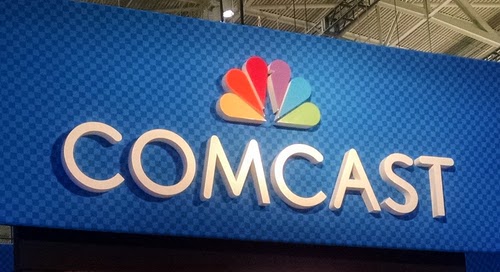 For mobile network operators, unique content has suddenly become table stakes. We were all going to settle for remote surgeries performed by robots to chew up our 5G data plans, but now we can tuck in and watch Bob's Burgers.
As 5G network buildouts are beginning and the US market for smartphones is all but saturated, one way to keep people using more -- more data, more screen time, more battery power, more minutes of attention on something besides a social network -- is to make sure there is ample content to be found under one sprawling roof.
Brian Roberts, Comcast's CEO, said on an investor call this afternoon that the real upside to a deal like this is not just saving money on every bit pushed and every show sent to every end device -- but this studio and its distribution assets give a massive company a chance to grow more massive. He notes the following ways this could happen:
"Taking IP [intellectual property] that Fox has and having that IP in our theme parks and consumer products operations. Taking production of television and movies and having that show up in different parts of the world on forums that Fox controls. The ability to truly become a major force for over the top distribution of our content and potentially content that we acquire, in the United States, in Europe, in India... the day the deal closes we will be operating over-the-top services in all those places."
What's more, Roberts does nod toward 5G networks and the fact that premium content is, and always has been, the killer app. "And all the technologies that are going to develop over the decades to come," he said. "The ability to have this, this footprint in content production and international distribution -- I think there are going to be many opportunities for this great company if we can put it together."
I think that Roberts said "if" as a mere formality. Unless Disney punches back or Fox folds, he's going to get this deal done and, emboldened by AT&T's massive win yesterday, he'll fight the Justice Department if they dare say otherwise.
For more on what led up to this takeover bid, please see:
— Phil Harvey, US News Editor, Light Reading