Verizon's Fios TV subscribers continue to slip away, but the company is redirecting observers' attention away from that loss and toward the telco's fiber broadband success and the promised introduction of a new over-the-top video service. There's just one problem. That service doesn't exist today. And despite some allusions to a launch in 2018, it's not at all clear that Verizon even knows what the OTT product is going to look like when it arrives.
In the most recent Verizon Communications Inc. (NYSE: VZ) quarterly earnings call (per the Seeking Alpha transcript), CFO Matthew Ellis was ambiguous about the company's OTT plans, saying: "We don't want to launch just a me-too type product. So we are continuing to look at what makes sense for us to launch, something that's differentiated in that space, probably around live programming, but how and when we launch something will be TBD."
That commentary is worrying. Verizon isn't new to the video space. It's had Fios TV for more than a decade, and it's been working on an updated TV product for at least the last three and a half years. So why doesn't the company have more to show for it?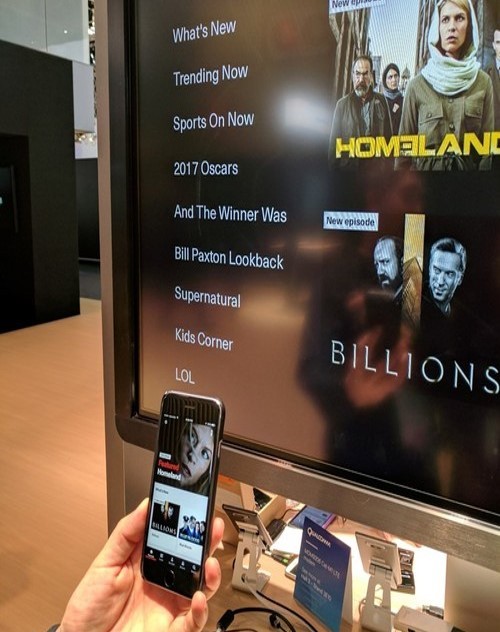 After the fiasco of the mobile TV service known as Go90, Verizon turned to its existing Fios TV platform with plans for an upgrade. Currently Fios TV is a hybrid of IP and QAM video delivery, but Verizon showed off a new, all-IP version of the service at Mobile World Congress earlier this year. It also began beta testing that update with select customers in June. (See This Is the New Fios TV From Verizon and Verizon Beta Tests IPTV, Stays Mum on Launch.)
Unfortunately, it now appears even the new Fios TV service is facing difficulties.
According to one Light Reading source, the latest version of Verizon's IP-based Fios TV product is on life support, and the telco is scrambling to figure out what comes next. Variables still under consideration include who manages the project (now that media executive Marni Walden has moved on), what the IPTV service looks like and even whether the new version of Fios TV will require its own dedicated set-top. It appears that Verizon may be combining its efforts to launch a new OTT product with plans to update Fios for all-IP delivery. But exactly what that means remains unclear.
Light Reading reached out to Verizon for comment, but has not received a response yet.
---
Want to know more about video and TV market trends? Check out our dedicated video services content channel here on Light Reading.
---
There are other signs of TV trouble for Verizon too. There's been very little discussion of the new Fios product since it was put on display in Barcelona last winter, and chatter on the Fios TV user forum over on DSLReports suggests that even as beta trials of the service continue, the planned public launch has been delayed. Again.
Bloomberg also reports that Verizon hasn't yet signed the content agreements it needs for a new TV service either. Verizon's Ellis made reference to a content deal in the works, but wasn't able to provide any details on timing.
All of these factors indicate that Verizon isn't where it needs to be with IPTV. The company can put on a good show of being unconcerned, but sheer bravado can only last so long, particularly as quarter after quarter ticks by and Verizon has nothing to show for its video efforts but continued subscriber declines.
— Mari Silbey, Senior Editor, Cable/Video, Light Reading