How Comcast Is Hooking College Kids on Cable
In its annual back-to-school update, Comcast announced this morning that it's now delivering the Xfinity on Campus TV service to more than 100 colleges and universities nationwide, an increase of nearly 60% over 2016.
The IP-based offering gives students access to television on their own computers, mobile devices and -- new this year -- Roku players. The service includes 80 live TV networks, "tens of thousands" of on-demand titles and a cloud DVR feature. New colleges and universities to the service include Florida State University, Penn State's University Park and UMass Lowell, among many others.
Key to the appeal of Xfinity on Campus is the fact that it's completely free to students at participating schools. Comcast won't comment on any specifics of the deals it makes with colleges to offer the service, but buying broadband is not one of the requirements for service delivery. Instead, Comcast Corp. (Nasdaq: CMCSA, CMCSK) relies on its own local metro Ethernet infrastructure to deliver TV service up to campus borders, and then on the closed network environment of a school to protect access to premium television content.
This approach makes Xfinity on Campus look like an over-the-top television experience, but in reality it's a managed IP video service made possible by the built-in boundaries of a college communications network.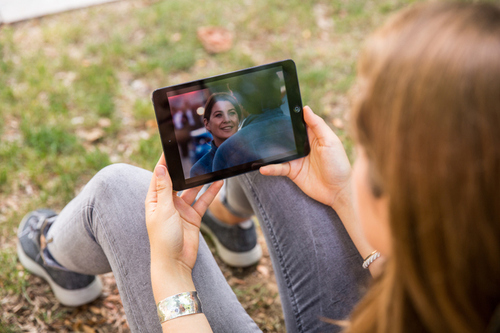 Since its commercial launch in 2014, Xfinity on Campus has been mostly overlooked in the Comcast portfolio. But with the growth of the service in mind, and Comcast's broader IPTV ambitions, Xfinity on Campus deserves closer consideration. Today the service exists more or less in a vacuum. Students subscribe while in school, but abandon access at graduation. However, in the future, Comcast could (and presumably will) engineer some continuity between the campus experience and Xfinity TV services available in the "real world."
The most obvious connection point between Xfinity on Campus and a publicly available Comcast subscription is the upcoming Xfinity Instant TV service. Instant TV is a repackaging of Comcast's Stream service, which in turn was its own offshoot of sorts of Xfinity on Campus. It's entirely delivered over IP and offers subscribers a lower-cost alternative to the traditional cable bundle. Comcast has said it will launch Xfinity Instant TV in the third quarter, providing a skinny bundle of channels and a cloud DVR feature for somewhere between $15 and $40 per month. (See Comcast Lines Up Fall Launch for 'Instant TV'.)
Although Comcast doesn't have a national footprint for TV delivery, it could still entice Xfinity on Campus users to migrate to Instant TV after graduation in the regions where service is available. A low-cost option is tailor-made for recent grads, and Comcast has already said it plans to focus its Instant TV marketing efforts on a younger demographic. If Comcast can work out the billing logistics to make a transition from Xfinity on Campus to Instant TV service relatively seamless, Xfinity on Campus schools could prove a particularly valuable sales channel for Comcast video services.
---
Want to know more about video and TV market trends? Check out our dedicated video services content channel here on Light Reading.
---
What about areas of the country where Comcast doesn't have a presence?
The cable company has said time and time again that it sees no financial advantage to launching an OTT video service, and indeed, bundling broadband is a major way that Comcast makes money off of television. (See Comcast: X1 Strong, No Need to Go OTT Today.)
However, with Comcast willing to make business services deals outside of its residential footprint, it's certainly conceivable that the company could team up with a major real estate developer to offer Instant TV service in multiple dwelling units (MDUs) or other housing communities across the country, using a combination of its own broadband delivery and partnerships with other Internet providers.
Eventually Comcast may even decide that OTT is the way to go... at least outside of its broadband service area. But while earlier adopters work out the kinks in reliability (ahem, DirecTV Now), Comcast can continue to focus on TV services with a better return on investment. And OTT will always remain an option for the future, if and when circumstances demand it.
— Mari Silbey, Senior Editor, Cable/Video, Light Reading
PARTNER PERSPECTIVES
- content from our sponsors