The rise of cordcutting is hastening the end of free, over-the-air broadcast TV. Why? In part because those consumers who have abandoned traditional pay-TV service for online alternatives are threatening to cut into the massive licensing fees broadcasters now rely on to support their business. And broadcasters aren't going to let that revenue stream just slip away.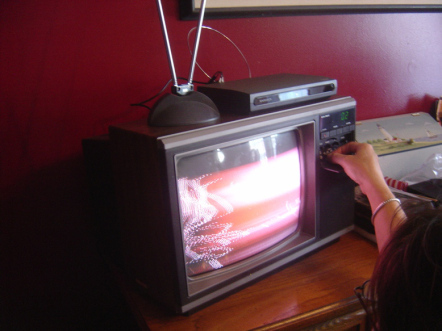 Case in point, CBS Corp. (NYSE: CBS) has already announced two new series that it plans to distribute exclusively through the digital CBS All Access platform, and CEO Leslie Moonves has promised to introduce three to four original new shows every year. These are programs that previously would have been available for free over the air, but will now only be accessible to consumers who pay $6 per month for the All Access product. (See New Star Trek Series Beaming to Streaming.)
To emphasize CBS' commitment to the new digital service, the company just created a new position to head up content development for CBS All Access. The previous head of drama development at CBS Television Studios, Julie McNamara, has been named executive vice president for original content with CBS All Access.
---
Want to know more about video TV market trends? Check out our dedicated video services content channel here on Light Reading.
---
To get a sense of what's at stake, consider that Moonves has said that he expects to rake in $2.5 billion in licensing fees by 2020, a large chunk of which will come from pay-TV companies like AT&T Inc. (NYSE: T), Comcast Corp. (Nasdaq: CMCSA, CMCSK) and Dish Network LLC (Nasdaq: DISH). That revenue stream is huge, but it's also in danger if too many consumers decide to drop pay-TV service.
In order to hedge its bets, CBS plans to continue collecting licensing fees from pay-TV companies, while also going direct to consumers with a different package of content delivered for a monthly fee. It's a delicate balancing act because CBS risks watering down the broadcast content it sells to operators by creating different shows for CBS All Access. But ultimately the broadcaster has the option to license its All Access content to other distributors as well if that bundle of programming proves more valuable, and/or if it becomes too difficult to market as a stand-alone service. (See Cablevision Plays Up OTT in CBS Retrans Deal.)
It's easy to see the end game. CBS, and undoubtedly all of the other broadcasters, would like everyone to pay a monthly fee to see their content. Whether that fee comes from pay-TV distributors or their own consumer service doesn't really matter. What matters is that broadcasters preserve the dual-revenue stream of monthly fees and advertising income. They certainly don't want consumers to watch their shows for free over the air. That would mean financial disaster.
With too little money to be made from free TV, the era of OTA television is beginning to wind down. No wonder so many broadcasters are selling their spectrum back to the government.
For many, broadcast spectrum is worth more on the auction block than it is for the delivery of free TV.
— Mari Silbey, Senior Editor, Cable/Video, Light Reading