Continuing its IP video transformation, Comcast has now introduced Xfinity Stream, an IP app for all Xfinity subscribers that mimics the X1 platform on Internet-connected devices. Comcast isn't calling the new service a "TV Everywhere" app after the lackluster results of early "TV Everywhere" initiatives, but the new offering does provide much of what that early moniker promised to deliver.
Xfinity Stream lets users watch their entire pay-TV channel line-up on virtually any mobile device as long as they're connected to home WiFi. Plus, the new app offers access to "200+ live channels" on the go and 40,000 on-demand titles. Subscribers can also program their DVRs and access previously recorded programming remotely.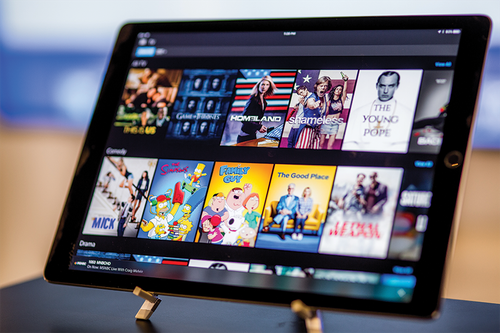 Comcast Corp. (Nasdaq: CMCSA, CMCSK) is billing its new app as a successor to the Xfinity TV app, but it might be more appropriately branded as a teaser for X1. While close to 50% of Comcast subscribers have access to X1 today, there are still roughly 11 million customers who can't yet get their hands on the advanced video platform. Xfinity Stream offers a taste of what X1 provides, including the ability to search for shows by category, stream music from Music Choice channels, access content ratings from Common Sense Media and implement parental controls. The app also lets users choose English or Spanish as a primary language for the content guide and enables video descriptions for the visually impaired. (See Comcast Kicks A$$, Earns $80B in 2016.)
---
Want to know more about video and TV market trends? Check out our dedicated video services content channel here on Light Reading.
---
For those following along at home with Comcast's evolution, Xfinity Stream appears to be an outgrowth of the development work the cable operator has done with its Xfinity on Campus service, and the original Xfinity Stream product. Both of those early offerings are full-fledged IPTV services. The difference is that Xfinity on Campus is only available for college students at select schools, and the original Xfinity Stream is a low-cost skinny bundle of IP video channels that Comcast launched in a handful of areas, but has since let languish. There are expectations that Comcast will extend the skinny bundle to new areas this year, but no recent official announcements have confirmed that plan. (See Comcast Streams More... But Only for Students.)
While Comcast hasn't said so explicitly, the new Xfinity Stream app is likely a stepping stone on the company's path to a widespread, all-IP video service. That transformation won't happen overnight, but as Comcast has proven, it's a metamorphosis that can successfully be conducted in stages. First comes the advanced IP platform on mobile devices, and then slowly Comcast can extend that experience back to the main TV screen in the home.
— Mari Silbey, Senior Editor, Cable/Video, Light Reading