Adding to its growing wealth of software expertise, Comcast announced today it has acquired Philadelphia-based sports technology company OneTwoSee, the startup behind the cable operator's X1 sports app.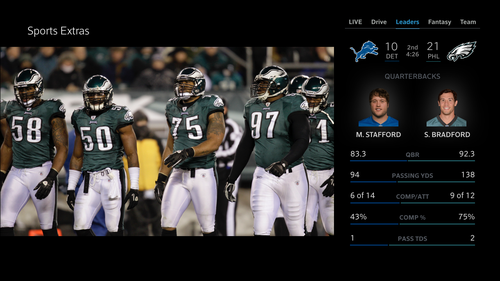 Comcast Corp. (Nasdaq: CMCSA, CMCSK)'s X1 sports app offers users details on team stats, scores and more in an interface that locates that data side by side with live event streams. This is one of the key advantages of an IP-based platform. In theory at least, service providers can make their video offerings more compelling by adding interactive, web-based features. Cable companies have been pursuing the holy grail of interactive TV for decades, but with very little success. Even now as the popularity of IP video grows, it's unclear how much consumers want to interact with TV, and how much they prefer a lean-back video experience.
According to Comcast, however, usage of its X1 sports app grew fivefold this winter, with a quarter of X1 households now interacting with the app on a weekly basis.
— Mari Silbey, Senior Editor, Cable/Video, Light Reading