Score one for distributed networking. Verizon has just announced that it's working with edge caching specialist Qwilt to deploy that company's transparent caching technology, and the telecom company says its ultimate goal is to extend the relationship further by implementing a new open caching solution being developed through Qwilt and the Streaming Video Alliance.
First, on the transparent caching front, Verizon Communications Inc. (NYSE: VZ) is using the Qwilt Inc. software to automatically identify the most popular content at specific network sites and to store that content locally for easier access. Because the content then doesn't have to travel as far to reach consumers, local caching both improves customer quality of experience and helps reduce transmission costs.
According to Verizon's Mike Altland, a director of network infrastructure planning, the company is using the transparent caching solution as a network management tool, deploying it selectively in central office locations as needed. In a press release with Qwilt, Verizon VP of Network Planning Lee Hicks notes that the company has "already seen a 20 percent reduction in core traffic in markets where the Qwilt solution is deployed."
Qwilt's caching approach is comparable to the way Netflix Inc. (Nasdaq: NFLX) uses its Open Connect Appliance to store video assets in the networks of service provider partners that sign up for its program. However, Qwilt's technology works with all cacheable content, making it a far more flexible option for operators than the Netflix appliance solution, which Qwilt CEO and co-founder Alon Maor calls a "proprietary black box." The idea of transparent caching was fairly revolutionary when Qwilt first entered into the market at the beginning of the decade, but it's since gained steam, with Qwilt benefitting through high-profile partnerships and increased funding in recent years. (See Qwilt Lands $25M in Series D Funds.)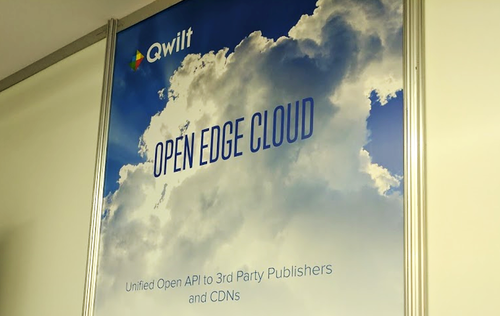 Where things really get interesting, however, is in Qwilt's and Verizon's plans around a new cloud-enabled open caching solution. The idea of this open edge caching platform is to create a means for direct collaboration between last-mile network operators and both content delivery network (CDN) providers and content producers. Qwilt has described the system as a combination of virtual software nodes that service providers can implement in their networks, and a programmable interface with an open API accessible by content and content delivery partners. That API serves as a "single point of integration," offering access to an entire virtual infrastructure footprint created by everyone who has deployed the platform. (See Qwilt Opens Up at the Edge.)
Scale is important. The more organizations participate, the better service providers will theoretically be able to manage and automate content delivery, beyond just caching the content that rises to the top of the popularity heap.
The open edge caching solution holds a lot of promise, but the details are still being worked out. Initial trials are being run through the Streaming Video Alliance (SVA) with big-name companies, including Verizon, Charter Communications Inc. and Limelight Networks Inc. (Nasdaq: LLNW).
"We've done tests with Qwilt and a few CDNs on open caching," says Verizon's Altland. "We'll do another test based on the SVA solution this year. So our intention is to deploy the open cache as a software change from a Qwilt perspective. So the current solution is transparent caching; long term, open caching."
There's also the issue of how this new open caching solution gets deployed from a commercial perspective. Network operators like Verizon don't charge content providers for last-mile storage with transparent caching. However, if -- through open edge caching -- specific content gets stored at the network edge in partnership agreements that benefit content providers directly as well as service providers, that financial relationship could change.
"I would say in the open caching model, the jury is still out if you will in terms of how that solution works from a commercial standpoint," says Altland.
---
For all the latest news from the wireless networking and services sector, check out our dedicated mobile content channel here on Light Reading.
---
Improving content delivery at the edge applies to more than just today's video delivery. It will also be important for future bandwidth-heavy and latency-constrained applications like augmented and virtual reality.
As for Qwilt, the company says it's getting interest from a wide array of companies in the open edge computing platform. That interest is well in evidence in the membership list of the SVA's Open Caching Working Group, which includes Charter, Comcast Corp. (Nasdaq: CMCSA, CMCSK), Intel Corp. (Nasdaq: INTC), Limelight and Verizon, among many others. Amazon Web Services Inc. is also now listed as a sponsor member of the SVA as a whole alongside other notables that include CenturyLink Inc. (NYSE: CTL) and Liberty Global Inc. (Nasdaq: LBTY).
Referring to the Verizon partnership, Qwilt CEO Maor says, "we are working on 15 similar opportunities as we speak," which suggests more updates on open caching are likely coming soon.
— Mari Silbey, Senior Editor, Cable/Video, Light Reading