Consumer expectations for quality video anytime, anywhere and on a variety of devices have prompted a rapid shift in the way video content is both created and delivered. Operators and content developers are tasked with designing ever more flexible and innovative operating models that cost-efficiently meet customer demands. As a solution, service providers are turning to the virtualization and orchestration of video processing and secure delivery of content, which has the potential to improve both opex and capex while supporting video services.
Rajeev Raman, senior director for Infinite Video at Cisco Systems Inc. (Nasdaq: CSCO), will address the opportunities presented by virtualization for video delivery in the Upskill U course "Video: The Case for Virtualization" at 1 p.m. ET tomorrow. Raman will examine the challenges and benefits of implementing virtualization and orchestration by focusing on a recent customer case study. (Register for Video: The Case for Virtualization.)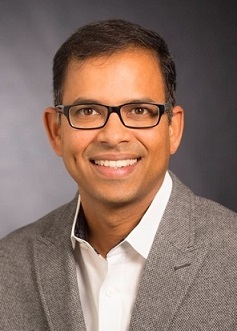 On Wednesday, Jason Thibeault, executive director of the Streaming Video Alliance, and Alan Breznick, cable/video practice leader at Light Reading, examined the changing face of mobile video and the impact of network transformations on customers in "Video: Boosting Customer Experience." (Listen to Video: Boosting Customer Experience.)
"Not only are people consuming more video on mobile devices … mobile phones and mobile devices, tablets and computers are all growing, but so is the TV as a device," said Thibeault. "People are actually viewing more video period; regardless of what device that they're using, they're consuming more video."
Next week marks the start of new four-part learning module at Upskill U on the Telco Data Center. Tune in to these exciting courses, starting next Wednesday:
Secure your seat now for the Upskill U courses on the Telco Data Center and I'll see you on the chat board!
— Kelsey Kusterer Ziser, editor, Upskill U