Verizon, Comcast Prep for TV Ad Tech Wars
Without a doubt, Google and Facebook own the digital advertising market. But, because the television industry is still transitioning to IP delivery, the Internet giants haven't taken over the TV ad world just yet. And in the meantime, other large companies, including many focused on the actual transmission of IP video content, are bulking up on advanced advertising platforms.
Verizon Communications Inc. (NYSE: VZ) has been very vocal about its advertising ambitions, particularly with the close of Yahoo, and the merging of Yahoo and AOL assets into a newly formed group called Oath. (See Verizon: OTT on Tap as Yahoo Deal Nears Close and Verizon Completes $4.5B Deal for Yahoo.)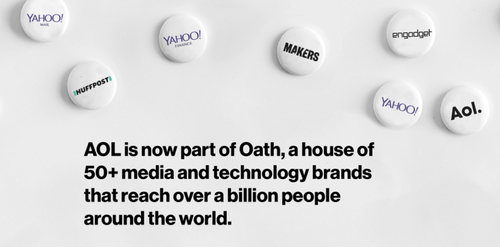 For the moment, a large part of Oath's advertising strength comes from the shear breadth of online properties it owns, and many of those aren't serving up TV-like content (think Engadget and Huffington Post). However, another part of Verizon's business, the Verizon Digital Media Services group, does traffic in premium video as a content delivery engine for companies including Walt Disney Co. (NYSE: DIS).
There's a high probability that Oath and VDMS will work closely together in the future, and that means there will also be a chance for Verizon to cross-pollinate among the divisions' technology systems and customer sets. According to Oath CEO Tim Armstrong, Verizon currently reaches more than a billion consumers today globally for advertising purposes. It hopes to hit 2 billion by 2020.
VDMS President Ralf Jacob also hinted recently in an interview with Beet.TV that Verizon might build out its own ad decision engine technology in the future. Currently, the telco partners with other players in the market, but if it brought ad decisioning in house, the company would control another big piece of the ad intelligence equation.
Interestingly, Comcast Corp. (Nasdaq: CMCSA, CMCSK) owns one of the ad decision engines that Verizon integrates with now. The cable company bought ad decision company FreeWheel in 2014, and has matched that transaction with several other ad tech acquisitions, including VisibleWorld, StickyAds.tv and This Technology. This week, Comcast signaled its continuing investment in the advertising space with the announcement that it's combining several of its acquisitions into one Advanced Advertising Group and hiring David Clark, current president of The Weather Channel, to head it up.
Comcast is also tying more of it advertising inventory together across both its traditional cable networks and NBCUniversal LLC properties to enable cross-platform campaigns. Last year, the cable operator touted record-breaking success with that so-called "Symphony" strategy, including the attraction of huge audiences for the Universal Pictures' movie The Secret Life of Pets, and the launch of the NBC primetime fall season.
---
Want to know more about video and TV market trends? Check out our dedicated video services content channel here on Light Reading.
---
There are so many layers to the TV and video ad ecosystems that it's hard to create a clear picture of where all the players fit. But it's increasingly obvious that the big network and pay-TV operators believe they need to cement their own significant roles in the ad tech industry. In addition to recent moves by Verizon and Comcast, AT&T Inc. (NYSE: T) also made a point last fall of noting that it's in the process of consolidating five video platforms into one in order to gain more control over its disparate data sets and advertising systems.
This is the "first time in our history we have full control of the stack," said John Stankey, CEO of AT&T Entertainment Group at the time. (See AT&T Debuts DirecTV Now on New Video Platform.)
As far as the future is concerned, Verizon at least has also connected advertising plans to its IoT strategy, with the intention of targeting new ads to consumers through devices like the LQD WiFi kiosks the telco is starting to deploy in smart cities. Whether kiosks become a major source of ad revenue remains to be seen, but given that network operators are the ones providing connectivity to a wide range of screens, it's no surprise they want to explore every possible way to make money from the content they deliver.
— Mari Silbey, Senior Editor, Cable/Video, Light Reading
PARTNER PERSPECTIVES
- content from our sponsors