BOSTON -- INTX -- Comcast has big plans for the Olympics. On top of extended coverage from its NBCUniversal division and new features for sports fans bundled into its X1 TV platform, the cable operator has announced that it will stream live HDR video from the Rio Games.
That High Dynamic Range content, which is a tandem technology to 4K Ultra HDTV and is designed to make video appear brighter and more vivid, won't be available to the masses, but it will be on display through demonstration screenings at multiple locations.
"We are going to be demonstrating HDR," said CTO Tony Werner at a Comcast Corp. (Nasdaq: CMCSA, CMCSK)'s press conference during the Internet & Television Expo. "We'll have a number of demonstrations of the Olympics live nearing that event in different venues."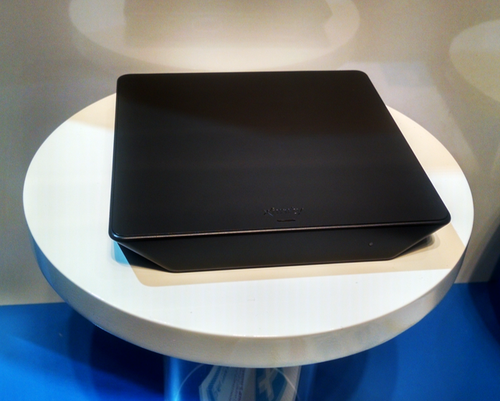 The news followed further confirmation that Comcast also plans to roll out an HDR set-top later this year, which Werner touted as the first in the world from a service provider. That set-top is in tech trials now with about 150 of the devices deployed among Comcast employees and friends.
---
For more on video market trends, join us at the Video Summit, part of our upcoming Big Communications Event in Austin, Texas, May 24-25. Register now!
---
It will still take some time for live HDR content and HDR-capable hardware to trickle into the mainstream, but the TV industry sees the technology as critical for driving the next wave of television upgrades. Even more than 4K/UHD TV on its own, the industry believes HDR will prove a draw for consumers by offering a significant improvement in picture quality. (See Lack of HDR Standards Threatens 4K Market.)
In addition to the HDR set-top, Comcast also took the opportunity at INTX to highlight its next-generation voice-controlled Xfinity remote. The new remote's most notable feature is a backlit microphone icon advertising the voice-control feature.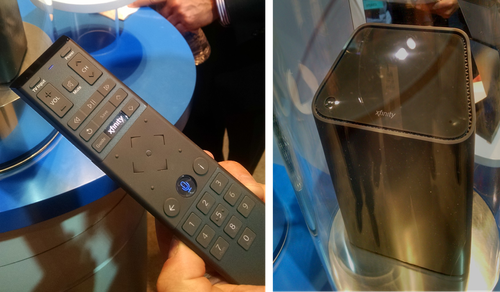 And Comcast also showed off the latest iterations of its gigabit gateway and WiFi extender products. Earlier versions of both devices were shown at INTX last year, but Comcast is much closer to launch in 2016 with its DOCSIS 3.1 gigabit service rollout in Atlanta, and planned rollouts for Nashville, Chicago, Detroit and Miami. (See Comcast Readies D3.1 & RDK-B and In D3.1 First, Comcast Goes Gig in Atlanta.)
— Mari Silbey, Senior Editor, Cable/Video, Light Reading