Evolution Digital sets sights on portable Android TV set-top
Evolution Digital sets sights on portable Android TV set-top
Evolution Digital is developing a portable, handheld Android TV-powered set-top that distributes video to an attached pair of 4K-capable glasses that can emulate a 100-inch TV screen.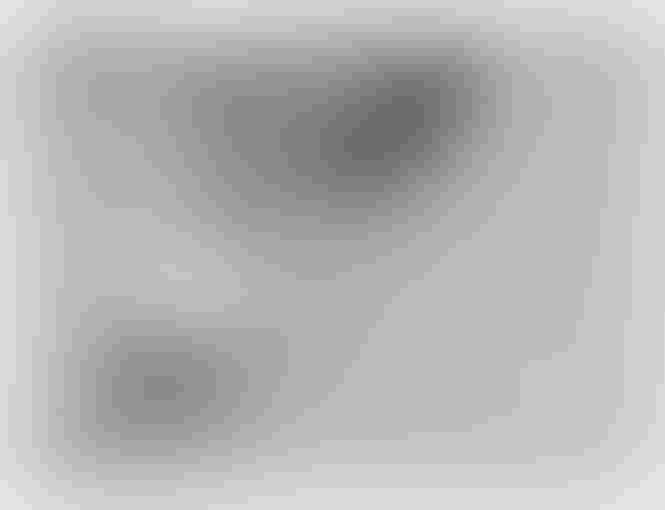 Evolution Digital is demoing its portable, Android TV-powered set-top under the placeholder name of 'Evo MobileTV.'
(Source: Jeff Baumgartner/Light Reading)
Smartphones and tablets have long served to provide mobile access to one's pay-TV and streaming subscription services. But Evolution Digital, a company that works with a range of Tier 2/3 operators in the US and abroad, hopes to take mobile video to a new and different stage via a handheld, portable set-top that features an integrated remote control and a pair of tethered glasses that can emulate a 100-inch TV screen.
The device, which has been given the temporary placeholder name of "Evo MobileTV," is powered by Android TV, and the OLED glasses support resolutions up to 4K. Evolution Digital has plans to increase the emulated size of the TV screen to more than 160 inches and present it in a 180-degree viewing ratio, according to Brent Smith, Evolution Digital's chief strategy officer.
Content from the device can be cast to TVs equipped with Google's Chromecast technology. Unlike some of today's virtual reality headsets, the pair of glasses connected to the Evo MobileTV device allows the user to still see their surroundings.
Evolution Digital was showing off the device and pitching the idea to operator partners at last week's SCTE Cable-Tec Expo in Denver. Evolution Digital, which has a partnership with TiVo, has not determined when it might be ready to take the new product to market. But, like other types of Android TV-powered streaming boxes, this portable iteration could be developed into an operator-managed device.
'The art of the possible'
For now, Evolution is "showing the art of the possible" and is in the process of gathering impressions and feedback from operators, Smith said, noting that Evolution Digital will also need to align any plans involving the Evo MobileTV with TiVo.
Smith believes this potential portable format could be of use for consumers on the go and provide a "transition to VR" that is more applicable to the average user than some of the more expensive and elaborate virtual reality platforms on the market today or on the way – such as Apple's ultra-expensive Vision Pro.
Evolution Digital is using its contract manufacturer to make the initial version of the product, but isn't talking pricing. Smith said the goal is to make it affordable for households that might want more than one unit.
Evolution Digital also used last week's show to unveil products that use more traditional form factors. Those included the Evo Force 1 set-top and the Fuse 4K streaming stick, two devices built via Evolution's development partnership with TiVo.
Moving forward, Evolution's Evo Force 1 set-top and Fuse 4K stick will be the exclusive devices for TiVo's managed IPTV service to service providers in North and South America, and the Fuse 4K is now the exclusive stick for broadband-only TiVo services, the company said.
Subscribe and receive the latest news from the industry.
Join 62,000+ members. Yes it's completely free.
You May Also Like
---