Verizon Wireless didn't offer fingerless gloves at the physical launch of the CDMA version of Apple Inc. (Nasdaq: AAPL)'s iconic touch-screen smartphone but it might have been a good idea.

Yes, it was a chilly morning in New York City but that didn't deter the hardy souls lined up for the 7 a.m. start-time. Indeed, there was a steady stream of people for at least an hour outside one Verizon store in midtown this morning:



The lines were definitely not as long as some of the previous launches but should keep the operator happy enough if replicated at the multitude of Verizon stores across the country, especially as this was essentially Verizon's third bite of the cherry with the much anticipated launch of the CDMA smartphone: It started offering pre-orders for existing customers last week and online sales to the general public yesterday.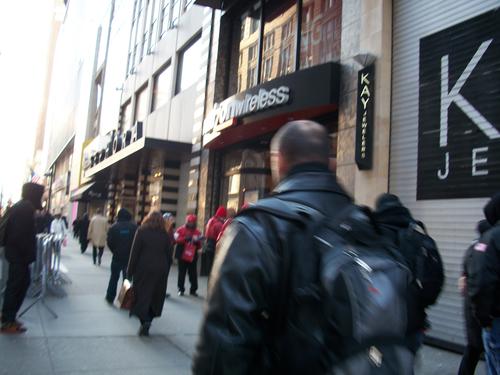 Verizon has already said that it sold out its iPhone pre-orders last week. Heavy Reading Senior Consultant Berge Ayvazian is predicting that Verizon and Apple will sell 10 million CDMA iPhone 4s this year; other analysts are guessing even higher. (See Verizon Sells Out iPhone Pre-Orders, Throttles 3G and Bite Into Our CDMA iPhone Coverage.)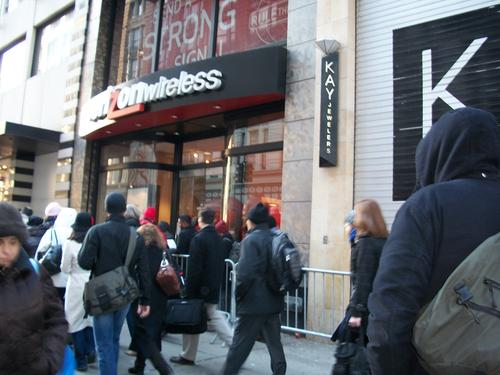 — Dan Jones, Site Editor, Light Reading Mobile