Vello Systems Lays Off 25%, Refocusing on Software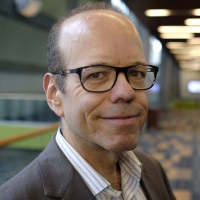 7/15/2014

Comment (2)

Vello Systems quietly laid off more than a quarter of its employees in the spring, and is refocusing on its networking-as-a-service software platform.
"Our mission is delivering the software that allows service providers and enterprises to transform their networks from traditional IT operations to network-as-a-service," says Vello Systems founder and CEO Karl May.
Vello launched its network-as-a-service platform, Connectivity Exchange, about two and a half years ago. Initially aimed at enterprise users, Connectivity Exchange gained more scale and service provider features, winning business from carriers such as Pacnet. (See Vello Deployed In The Pacnet Enabled Network .)
For the past several months, Vello has been working on refocusing its business on Connectivity Exchange. That included laying off 15 employees in its Belfast office in April, down from about 32-35 people in Belfast, bringing the total headcount for the whole company to about 40.
The layoffs came 14 months after the Belfast office opened, and they seem to have been an open secret. The only place we've been able to find the layoffs reported was the BBC News's Northern Ireland edition for April 15. (See Vello Expands Into Europe.)
Invest Northern Ireland promoted the opening of the Vello offices in this video:
Vello is de-emphasizing building apps and a GUI for its Connectivity Exchange. "In some respects we had some customers and partners who said to us 'that's what we want to do,'" May says.
Vello also has a "legacy" business in optical hardware that's "still doing pretty well," May says. "We are doing something specific with a major partner right now; we'll be announcing that in the next few weeks," May says. He declined to provide details, except to say Vello is looking to operate hardware as a separate business. "We don't want to tie our software sales to specific hardware platforms," May says. "It comes down to focus."
Vello is also making changes to upper management, May says, declining to provide specifics.
A critic might look at the changes at Vello and say this is a company in trouble. But May says, "The company that's in trouble is one that doesn't respond to changes in the market."
May was previously CEO of OpVista, which struggled in 2009 (See OpVista: Not Dead Yet. (See OpVista Gets Another Go). Vello comprises assets of several companies, primarily OpVista, May said.
May said in 2010 Vello was profitable (See Vello Pulls a Shocker: Profitability). He declined to say this week whether that remains the case.
Achieving profitability in 2010 took some belt-tightening. "There are little things that we cut, like janitorial service," he told us four years ago. "Our ledger person and I alternated taking out the trash."
— Mitch Wagner,

, West Coast Bureau Chief, Light Reading. Got a tip about SDN or NFV? Send it to [email protected]

(2) |