U-Joy Cities: China Unicom Guangdong and Huawei Jointly Improves 5G Voice Experience
Partner Perspectives
Huawei
11/23/2022
As part of the "U-Joy Cities" program,China Unicom Guangdong and Huawei have jointly launched the voice improvement campaign in Guangzhou with the goal of "low latency", "efficient connection", and "high-quality experience". The VoNR voice call setup success rate reaches 100%. The delay is as low as 1.8 seconds and the average voice quality MOS is 4.3. Compared with VoLTE, 5G voice user experience is greatly improved.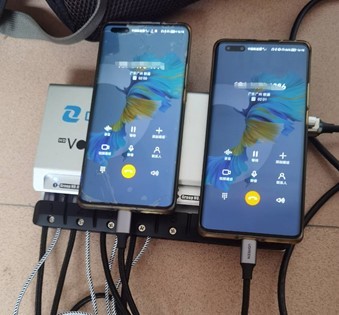 VoNR is the ultimate 5G voice solution. It not only reduces the call delay, but also improves the quality of voice and video. In addition, it will accelerate the migration from 4G to 5G, and provide consumers with richer service experience, such as AR calls, screen content sharing, and voice-to-text conversion. In addition, VoNR imposes higher requirements on the coverage of 5G networks. To improve 5G user experience in weak coverage areas, China Unicom Guangdong cooperated with Huawei to verify the adaptive uplink resource scheduling and voice retransmission enhancement solution based on 3GPP R16 standards. According to the field test in Guangzhou, the average MOS of 5G users in weak coverage areas increases by 0.15, and the proportion of users with MOS lower than 4.0 decreases by 13%.
The importance of voice services is self-evident. Voice services is not only the most reliable call choice for users, but also required for the social responsibility of universal coverage and emergency communications. The 5G VoNR industry is developing rapidly. 5G handsets of mainstream brands such as Huawei, Honor, VIVO, OPPO, Xiaomi, Samsung, and NZONE have gradually launched new versions to support VoNR services. While developing new 5G VoNR calls, China Unicom Guangdong is making efforts to further consolidate the basic VoLTE voice network through parameter optimization, feature optimization, and system optimization. This reduces the proportion of 4G poor-quality cells on the entire network by 64%, greatly improves VoLTE quality, increases the EPS FB call completion rate by 1.5%, and reduces the delay to less than 3.5 seconds.
China Unicom Guangdong and Huawei will further strengthen the innovative cooperation on 5G voice quality improvement, to lay a solid foundation for new 5G calls with higher rates and lower latency, and to provide users with an ultimate experience of higher definition, diversity, and sound. China Unicom Guangdong and Huawei will work closely with other partners of the mobile industry, to make the life smarter and more enjoyable in Guangdong.
This content is sponsored by Huawei.