Trial of the Century

Comment (1)
4:20 PM --
USA Today
(
my
No. 1 news source) reports today that the Supreme Court has agreed to hear a case that could be bigger than Brown vs. the Board of Ed:
Justices said Tuesday they would consider [Anna Nicole] Smith's appeal over the fortune of her 90-year-old late husband. The stripper-turned-reality television star stands to win as much as $474 million that a bankruptcy judge initially said she was entitled to.

She has not gotten any money from the estate of J. Howard Marshall II, an oil tycoon who married her in 1994 when he was 89 and she was 26. Marshall, one of Texas' wealthiest men, died in 1995.
I'm sorry. The girl
earned
that money.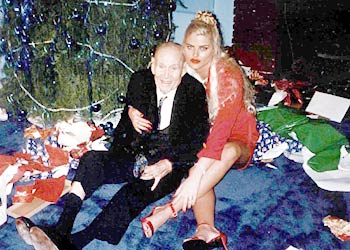 — Larry, Attack Monkey,
Light Reading