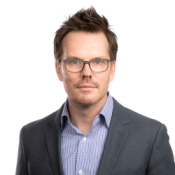 7/2/2007

Comment (9)



1:30 PM -- And now, a public service from your local department of Trade Journalism (and Journalism Trade).

One has to wonder about this blogging thing from time to time. The new trend appears to be that former journalists (and current bloggers) are taking a softer look at the companies they cover -- and being more open to commercial interests. Is it because most bloggers are also their own publishers, and therefore have no clear line of distinction between writing and sales?

It's a tricky business. And readers are always tipping The Philter off to potential conflicts of interest among the scribes we know and love. For some reason, recent developments in the bloggerdom set off some alarm bells. I'll list examples, and let you, the reading public, make the call:


Telephony editor-at-large Carol Wilson produced a couple of "JNews" podcasts that are, judging by the content, commercials for Juniper Networks. One of the podcast descriptions even identifies Wilson as a "Juniper Networks correspondent." Meanwhile, the later of the two podcasts also IDs her as Telephony's editor-at-large.

Was she being paid by a company she covers while posing as the editor of a popular (yaaawn!) trade pub?

Not exactly. Wilson says these JNews things were done while she was a freelancer and, technically, between journalism gigs. But why'd they ID her as a Telephony-at-large editor during the podcast? She says the last JNews update began before, but wrapped up after, she joined Telephony. That's why she used the title and that's why she didn't invoice Juniper for her work on that podcast.


Another fun tip came from Valleywag, which first alerted everyone that some big-time bloggers appeared to be on the take.

What happened, according to Om Malik's apology/account, was that ad network Federated Media's clients were invited to "have a conversation" with Microsoft. That conversation made its way into an ad campaign, according to Malik: "Microsoft asked us to join a conversation, and we did. I wasn't paid to participate in the conversation, but Microsoft ran an ad-campaign that paid us on the basis of CPM."

For fun (and apparently, not profit), here are the conversations captured by Microsoft, and the comments on this page appear in various banner ads that run throughout Federated Media's network of Websites.


This raises questions about whether technology bloggers -- who are also their own publishers -- are other than completely neutral sources of reportage with no business interests in what they cover. In addition to being writers, they can be
startup investors
. Or
PR consultants
. And they are
putting out lists
of "HOT" companies while
holding a stake
in at least one of the companies on the list.
Can you trust the "blogosphere" as well as you can trust a traditional publication where these sales firewalls are more established?
— Phil Harvey, Barely Managing Editor,
Light Reading

(9) |