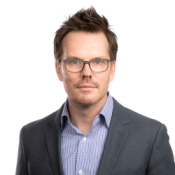 7/10/2008

Comment (1)

11:15 AM -- Following my post about NXTcomm yesterday, a reader wrote in to say that one of the best things about NXTcomm this year was -- wait for it! -- InfoComm:
InfoComm was really cool and I benefited from walking the floor. There were new video services like 3D that I am sure will fill up the broadband pipes. There were way cool projectors for video and for presentations. My favorite was the split screen projector with a movie on one side and a PowerPoint on the other. But the star of the show for me was telepresence. One vendor had its booth pitch-people in Austin, Texas. They called you from the screens, you sat down and then they gave you the pitch. The live people in the booth just took your card for follow up. It was very effective. I came back and immediately started to discuss it with our IT people.


It's good to know that the show combo had some benefits for folks attending. Maybe in the future the two shows will target specific technologies that carriers and equipment vendors are interested in, creating a portion of the show floor that's shared by both. That, indeed, might even help that "bodies" problem NXTcomm was having.
— Phil Harvey, Editor,
Light Reading

(1) |