10:30 AM -- More breaking news from the extinction front, courtesy of the CBC News site:




The largest and most powerful carnivores may also be the most vulnerable to extinction, new research shows.

Ecologists at the Zoological Society of London believe the biggest flesh-eating carnivores are more at risk of dying out than smaller animals because of the amount of energy they expend to catch big prey.

The findings were published Tuesday in the journal PloS Biology.
("PloS" is the scientific term for "Well, duh.")


"Following our analysis, large-prey feeders have higher energy budgets and need higher gain, which puts them at a more vulnerable place," lead researcher Chris Carbone told the CBC.
"A more vulnerable place..."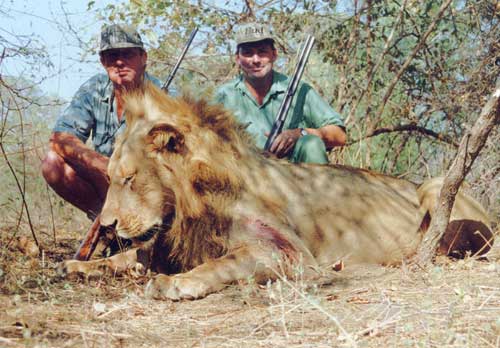 So much for carnivores. Big vegetarians aren't doing real well either, according to CNN.com:


Rebels in eastern Congo have killed and eaten two silverback mountain gorillas, conservationists said Wednesday, sparking fears more of the endangered animals may have been slaughtered in the lawless region.

Only about 700 mountain gorillas remain in the world, 380 of them spread across a range of volcanic mountains straddling the borders of Congo, Rwanda and Uganda in Central Africa...

The last remaining hippo populations in Congo are in Virunga and are also on the verge of being wiped out. Conservationists have blamed rebels and militias for slaughtering them, and say more than 400 were killed last year, mostly for food. Only 900 hippos are left, a huge drop from the 22,000 reported there in 1998.
Hmm... Dinosaurs lasted about 170 million years. And many of them were known to be on the large side. How ever did they manage it?

— Larry, Attack Monkey, Light Reading