File this one under "Weird News."

An email making the rounds of optical networking companies reports that a cobra has evidently been bested by a Nortel Networks Corp. (NYSE/Toronto: NT) line card in a telecom equipment room somewhere in India. We knew bandwidth is a powerful thing, but we had no idea it could dust off one of the world's most feared venomous reptiles.

A series of three photographs depicting a dead snake wrapped around a line card of some sort have made their way to Light Reading after being bounced all over Nortel offices in Mumbai (India), Hoofddorp (Netherlands), and elsewhere.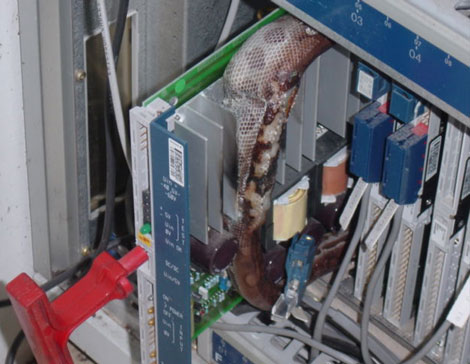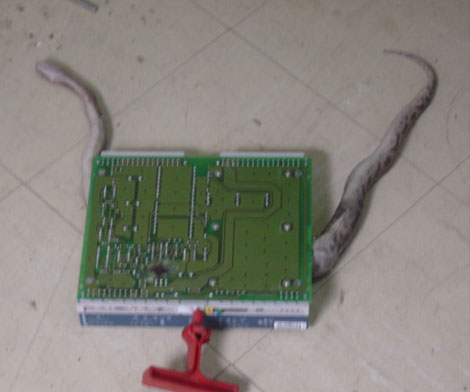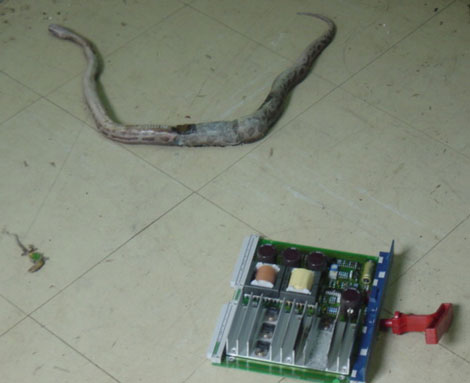 What really happened? Well, we're not so sure. Calls to the Nortel employees who sent the photos around haven't yielded an explanation. "Clearly these are spoof pictures," wrote a Nortel spokeswoman who was asked to comment on what happened to the poor creature in the photos.

Hoax or strange-but-true? Has anyone out there got a clue? Submit your thoughts – serious or silly – in the message board below. If you do have information that can shed some light on the origin of these (ahem) unique photos, please send a note to

[email protected]

.

— Phil Harvey, Senior Editor, Light Reading