While much of the industry is focused on the technology involved in developing edge computing, there is also a quiet land grab underway to identify the best locations for more localized aggregation of computing and storage power, according to one major vendor.
Schneider Electric is a supplier to the broad range of companies engaged with edge computing from the network operators themselves to Internet giants, enterprises and tower owners, providing power infrastructure plus building management and automation. Its EcoStruxure platform is used for six domains -- Power, IT, Building, Machine, Plant and Grid -- across many different industries.
And that gives Joe Reele, vice president of Datacenter Solution Architects at Schneider, a pretty good perspective of what is happening at the edge of the network, as the telecom industry tries to sort out not only how edge computing comes together but where.
"Schneider Electric serves the entire market from Internet giants to enterprises to colocation to cloud-hosting facilities and so we are incredibly knowledgeable by working with all of those clients and we are leveraging some of the business challenges to help the industry, in general, to come up with a better way to handle it," Reele says. "I'm talking to these executives all the time about the challenges they are facing."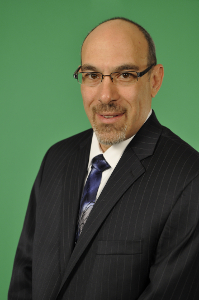 What he is seeing is a move by a variety of companies to quietly identify and purchase the real estate needed to provide edge computing at sites between the widely distributed cell towers and either the local Central Office or a regional data center. The need for these aggregation sites, in Reele's mind, is twofold: providing a centralized place for the disaggregated baseband units of Cloud Radio Access Networks, and enabling interconnection to multiple networks, along with the compute/storage required.
"One of the biggest arms races that is taking place right now is not technology, it's not fiber; the arms race is basically on real estate right now," Reele tells Light Reading in an interview. "It's finding those locations, buying that real estate, that building. It might be an old building that has six different pieces of fiber coming into it down in the basement somewhere. Smart people are scouring the country right now to find those places."
Tiers of edges
The Schneider Electric exec says these sites will be part of the broader ecosystem that includes converted Central Offices and regional data centers operated by the companies such as Equinix Inc. (Nasdaq: EQIX) and Digital Realty Trust Inc. , each of which will have some role to play, depending on the market.
There is already edge computing being distributed to cell towers, by companies such as Vertical Bridge and Data Bank, who are partnering to bring micro data centers to the tower infrastructure in support of C-RAN, which will separate the distributed radio heads from the baseband units.
Reele points out that most of the 250,000 cell towers serve multiple wireless operators, but many don't serve all of them, and they don't offer cross-connection between them at the tower. That means companies that want to distribute content and applications closer to the customer will be looking for more connected sites, at which content can hop from network to network.
---
Zero in on the most attractive 5G NR deployment strategies, and take a look ahead to later technology developments and service innovations. Join us for the Deployment Strategies for 5G NR breakfast workshop in LA at MWCA on September 12. Register now to learn from and network with industry experts – communications service providers get in free!
---
He sees a rise in sites that can serve as "BBU hotels" for the baseband units of the C-RAN architecture, as well as a point of interconnection for content distribution. In some markets, a centrally located telco CO, converted to a data center, may also serve this purpose.
"The Verizon CO in Dallas might become a BBU hotel and it serves all of the towers in the Dallas market versus the way it used to be where you had RAN at every tower," he notes. "Wireless operators using their own COs would be one location. A second location very well could be those regional colocation data centers, where they have a bunch of cross-connects and a bunch of dark fibers and there is an ability to get a bunch of networks and all that kind of stuff."
But Reele says smart companies are also figuring out if existing infrastructure is there to provide these smaller data center sites, in the 250 kilowatts to 1-megawatt range or if such buildings can be built and, if so, where's the best location to get the maximum connectivity.
"People will talk about technology this, 5G that, blah blah blah," he says. "I think they are overlooking one of the most important pieces. If I am not in the right place with the right things, I'm out of the game. It's pretty simple -- it doesn't get any more complicated than that."
Next page: EdgeConneX in action