Juniper Unveils Major Edge Cloud Push
Juniper is staking its edge computing claim by unveiling its Contrail Edge Cloud, a compact version of its Contrail multicloud orchestration platform designed specifically to enable the deployment of centrally managed yet distributed telco cloud functionality. (See Juniper Launches Contrail Edge Cloud.)
Juniper Networks Inc. (NYSE: JNPR) CTO Bikash Koley has been promising to aggressively pursue edge computing and, with this announcement, the vendor claims to be bringing the full cloud experience, with centralized management and distributed security, to distributed physical locations including basestations, hub sites and others that have inherent space and power constraints. (See Juniper's Koley Sees Advantage at the Edge.)
"This is the industry's only production-grade solution that extends the full suite of orchestration, automation, security and analytics to the edge," says Julius Francis, the vendor's director of product management and marketing. "Juniper has been the pioneer in bringing engineering simplicity to eliminate complexities in all parts of the network -- now we are bringing engineering simplicity to the edge cloud."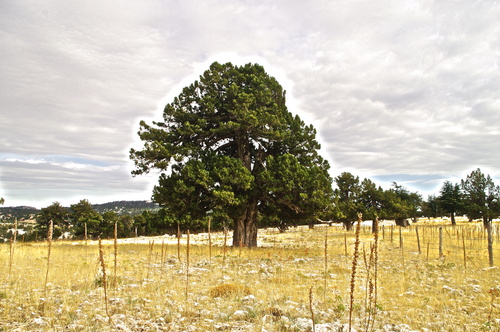 Contrail began as Juniper's software-defined networking (SDN) controller, but has long-since morphed into its multicloud platform for use in massive cloud data centers. With Contrail Edge Cloud, Juniper has packed high-function SDN data planes and Layer 4/Layer 7 security and remote monitoring capabilities into a smaller footprint, Francis adds. "Meanwhile, we keep orchestration and management capabilities more centralized so service providers can seamlessly manage thousands of these edge cloud locations."
Contrail Edge Cloud will incorporate the latest versions of OpenStack with distributed compute for remote management of compute nodes and virtual machines from a centralized location without requiring OpenStack control plane functions to be deployed at remote edges, a move that helps reduce space, power and compute requirements.
It will also support containers, using Kubernetes orchestration for applications to allow greater density and faster response to service provisioning.
One of the product line's strengths is the ability to give service providers a seamless network fabric among OpenStack virtual machines (VMs), Kubernetes containers and bare metal services by using a single user interface to support the full range of virtual network functions (VNFs) and other capabilities, adds Francis. That simplifies orchestration and service chaining across hybrid environments, which most service providers will have to support for some time to come, says the Juniper man.
He notes that service providers want to use containers for multiple reasons, including the "fast start and stop type of capability they have." But many VNFs are "still in the VMs. Most often, environments will be more hybrid initially, and Contrail Edge Cloud can service-chain both containers and VNFs."
---
Deep dive into real-world issues and virtualization deployment challenges with industry leaders. Join Light Reading at the NFV & Carrier SDN event in Denver, September 24-26. Register now for this exclusive opportunity to learn from and network with industry experts – communications service providers get in free!
---
Security is built into each microsegment with visibility and network policy enforcement that can be managed remotely, including adaptive firewall policies and enforcement of security policies in the hybrid Kubernetes-OpenStack environment. The new edge compute system incorporates cSRX, Juniper's containerized security system for Docker, and vSRX, Juniper's integrated virtual firewall.
Contrail Edge Cloud also supports open source storage platform Ceph, to enable common infrastructure for file, object and block storage, and AppFormix, for machine-learning based performance monitoring and workload management.
Juniper is an early participant in Akraino Edge Cloud, the Linux Foundation's open source project, and Francis says the company will share Contrail Edge Cloud developments with the project where appropriate. "It is in the early stages -- A&T had brought in a lot of components and we are trying to see where we can contribute," he comments.
Francis observes that service providers are already prepping their edge capabilities, even in advance of their 5G rollouts, so they can begin monetizing services in the still-developing 4G market using resources housed in locations such as mobile basestations and existing Central Offices. There is still a lot to figure out, Francis says, but service providers know what's coming in terms of demand for edge compute and want to get moving.
— Carol Wilson, Editor-at-Large, Light Reading
PARTNER PERSPECTIVES
- content from our sponsors