In an environment that's changing as fast as the broadband access network, it's difficult for operators to build out upgrades today with any guarantee they'll still meet customer needs tomorrow. High-demand applications like virtual reality and autonomous cars are still in their infancy, making it difficult to estimate their impact. And actual networking technologies -- from virtualization to distributed access architectures to new fixed wireless implementations -- are still in flux.
So how do operators decide where to invest now?
"Little Band-Aid fixes are only going to last for so long," says senior Ovum Ltd. analyst Jaimie Lenderman, suggesting small capacity upgrades won't suffice. The only surefire response to looming network demands is more deep fiber.
"Anywhere you can start pushing fiber in closer to the customer, it's going to help future-proof your network," she adds.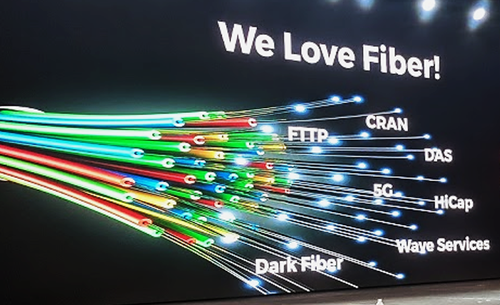 Lenderman is one of the panelists at the upcoming session, "Building the New Last Mile," at Light Reading's Big Communications Event. Her call for deeper fiber is not one anybody in the industry is likely to dispute, but it's also only the start of a much larger conversation. Where should wireless take over for wired connections? How can operators use infrastructure upgrades to generate new revenue? How quickly do providers need to increase capacity?
These are some of the issues the "Building the New Last Mile" panel will address. In addition to Lenderman, speakers for the session include executives from Calix Inc. (NYSE: CALX), wireless solution provider Cambridge Broadband Networks Ltd. (CBNL), Crown Castle International Corp. (NYSE: CCI), Ericsson AB (Nasdaq: ERIC) and Pilot Fiber , the innovative New York ISP offering network services with guaranteed symmetrical speeds up to 10 gigabits per second.
Here's the panel description:
Building the New Last Mile
Massive fiber buildouts, cable plant upgrades and spectrum optimization are all colliding in the race to improve last-mile network performance. In this panel session we'll discuss broadband's new last mile, including how wired and wireless services are converging, what network operators are doing to increase capacity and latency, and how virtualization will both enable new services and upend traditional business models. We'll also look at the new power players in the industry -- from tower companies to data center operators to municipalities – and how their efforts are poised to disrupt the status quo.
The conversation also promises to build on subjects that Light Reading continually works to cover, from stories about wireless broadband in rural communities to ones about the earliest next-generation PON deployments and new ways to make the network edge more intelligent.
We don't promise to provide all the answers, but we do know how to keep the discussion going. And we hope you'll join us at the Big Communications Event.
— Mari Silbey, Senior Editor, Light Reading