VMware sees 5G as an opportunity for US businesses to seize the telecom industry, as operators migrate to the cloud to achieve the agility and scalability needed for the new networking technology.
"Telcos will play a bigger role in the cloud universe than ever before," VMware CEO Pat Gelsinger said at a keynote kicking off the annual VMworld customer and partner conference last week in San Francisco.
5G will be the biggest telco infrastructure investment in history, as telcos shift from hardware-based networks to software-defined networking, Gelsinger said.
"We believe it's a great opportunity for US industry to step in and play a critical role in IT," said the VMware boss.
5G is "a massive capex investment that comes every generation," said Rajiv Ramaswami, VMware chief operating officer, products and cloud services, during a Q&A with tech journalists and analysts last week.
"[Telcos are] looking to modernize infrastructure and go with a more virtualized platform [that] can run VNFs [virtual network functions]," Ramaswami said. That drive to virtualization is a golden opportunity for VMware, which provides leading virtualization technology for servers and networks.
"Not a single telco that we've talked to hasn't asked for some form of container readiness or web-scale architecture, particularly at the edge," says Shekar Ayyar, VMware executive vice president and general manager of telco and edge cloud.
Keeping it private
Telcos understand the need for an agile, virtualized network infrastructure, but would not dream of taking core network functions to the public cloud, Ayyar said. Instead, they're deploying private cloud.
The infrastructure at the edge will be similar to VMware's Tanzu, a portfolio of products and services for building and operating software on Kubernetes, which VMware launched last week, Ayyar says. Tanzu includes Project Pacific, which will build native support for Kubernetes into VMware's flagship vSphere product. Gelsinger touted Project Pacific as the biggest change to vSphere in a decade.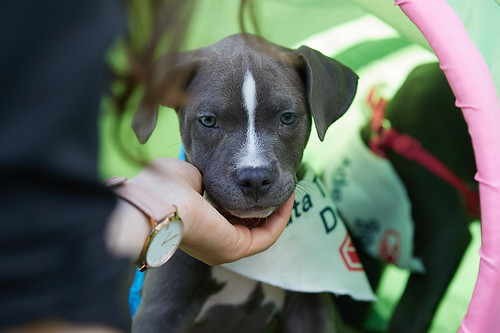 ---
Deep dive into real-world issues and virtualization deployment challenges with industry leaders. Join Light Reading at the annual Network Virtualization & SDN Americas event in Dallas, September 17-19. Register now for this exclusive opportunity to learn from and network with industry experts. Communications service providers get in free!
---
Further bolstering VMware's Kubernetes strategy, VMware said two weeks ago it plans to acquire Pivotal Software for $2.7 billion to enhance VMware's developer support for Kubernetes applications. Dell Technologies owns a controlling stake in both Pivotal and VMware.
As part of VMware's transition to the edge, Ayyar is narrowing his focus. Previously he focused on telco, NFV, M&A and corporate development. Now he's exclusively focused on telco and edge, with NFV as one piece of that puzzle: The strategy and M&A responsibilities have been moved to VMware CFO Zane Rowe about a month ago.
Notably, VMware's edge business will cross both telcos and the enterprise. Some enterprises will look to telcos to manage their edge infrastructure, while other enterprises will manage that infrastructure themselves, Ayyar says.
"It's all about the edge," Futuriom analyst Scott Raynovich tells Light Reading. "VMware sees the edge as a new land grab." The battle will be fought between VMware and Red Hat, both of which have strong positions in telco private cloud.
The edge is a big part of a strategic partnership between AT&T and Microsoft Azure launched in July, Raynovich notes. "The telcos have the real estate there, the cloud guys build virtualization infrastructure," Raynovich says.
Not just the edge
But VMware's ambitions aren't just about the edge, says Ayyar.
He explains that telcos have three parts to their business: First is internal IT, which operates like any enterprise internal IT, providing applications serving the company itself; second is a group that's focused on enterprise and business customers; and the third group, which is the bread and butter of most communications service providers, is consumer services -- data, voice and video.
In telcos, VMware has been a strategic vendor for internal IT, but not historically in the enterprise and consumer business. VMware is looking to expand its telco footprint through two channels.
The first is network infrastructure. VMware is a "[virtual network functions] factory that is producing a lot of what I would call the core cloud bits," says Ayyar. These include vSphere server virtualization, NSX virtual networks, vSAN storage area networks, and vRealize for hybrid cloud management. VMware's recent Uhana acquisition adds radio network optimization to that array of technologies.
The second channel for VMware is offering services that service providers can provide to their own customers, such as VeloCloud SD-WAN -- for example, AT&T provides VeloCloud to its enterprise customers, with plans to expand that service to 5G -- and VMWare's Workspace One to allow service providers to offer endpoint management to their enterprise customers. These services can run as a VNF from the network, or delivered from VMware cloud. VMware plans to add to that line-up with security services from Carbon Black, which VMware said last week it plans to buy for $2.1 billion, at the same time it announced its Pivotal acquisition.
Related posts:
— Mitch Wagner




Executive Editor, Light Reading