Eurobites: BT repurposes copper cabinets for EV charging pilot
Eurobites: BT repurposes copper cabinets for EV charging pilot
Also in today's EMEA regional roundup: Ericsson turns to Intel for SoCs; Altice co-founder under house arrest; EU Chips Act gets the Council's nod.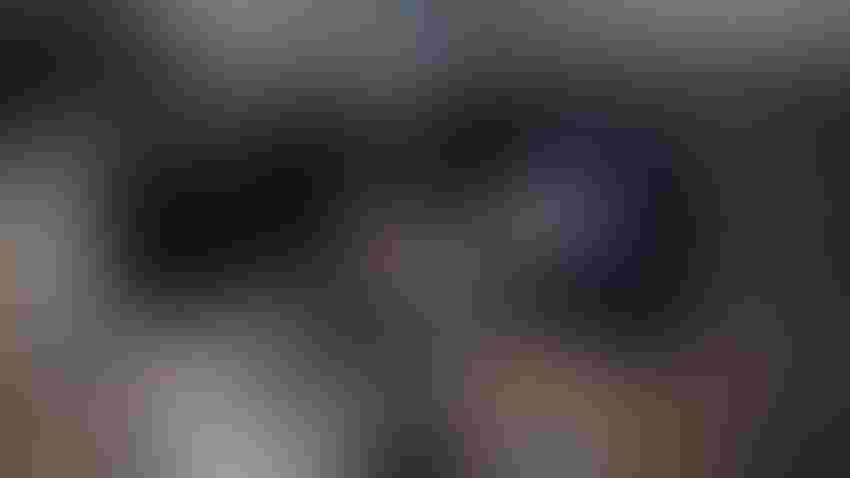 The UK is hoping to increase the number of charging points from around 45,000 today to 300,000 by 2030.
(Source: Chuttersnap on Unsplash)
Also in today's EMEA regional roundup: Ericsson turns to Intel for SoCs; Altice co-founder under house arrest; EU Chips Act gets the Council's nod.
BT is embarking on a two-year pilot that will explore the use of its soon-to-be-obsolete copper cabinets as charging points for electric vehicles in the UK. Sales of new cars with traditional, internal-combustion engines will be illegal from 2030 in the UK, so the race is on to vastly increase the number of such charging points – from around 45,000 today to 300,000 by 2030. Projections by Etc., BT's awkwardly named tech incubator unit that is running the pilot, suggest that as many as 60,000 of BT's 90,000 cabinets may be suitable for conversion, though BT is keen to emphasize that the potential rollout of such charging points would not disrupt the telecom services supported by the cabinets.
Intel is to manufacture custom 5G SoCs (system-on-chips) for Ericsson, enabling, says the Swedish vendor, the creation of "highly differentiated leadership products for future 5G infrastructure." The SoCs will be based on Intel's 18A process node technology, 18A being, in Ericsson's words, Intel's "most advanced node among five nodes in four years." Additionally, Ericsson and Intel will expand their collaboration – announced at MWC 2023 – to optimize 4th Gen Intel Xeon Scalable processors with Intel vRAN Boost for Ericsson's Cloud RAN (radio access network) offerings.
Armando Pereira, the co-founder of French operator Altice, has been placed under house arrest at his farm in Portugal while the police conduct an investigation into alleged corruption at Altice's Portuguese subsidiary, Reuters reports. The investigation centers on procurement processes at the company. Pereira co-founded Altice with Patrick Drahi and Bruno Moineville in 2002 but is no longer with the company.
The EU Council has approved regulation intended to strengthen Europe's semiconductor industry, regulation more snappily known as the Chips Act. The EU hopes that the Act will mobilize €43 billion (US$47 billion) in public and private investment – €3.3 billion ($3.6 billion) of which will come from the EU's coffers – with the ultimate objective of doubling the EU's global market share in conductors, from 10% now to at least 20% by 2030. (See EU gets in on the Chips Act.)
Vodafone UK says it has entered the final phase of Redstream Evolution, which is its code-name for the plan to upgrade its core network so that all its mobile, home broadband and business customers can be "converged" upon it. Software-defined networking (remember that?) will play a significant role in the upgrade. The network consists of more than 200 core sites connected by more than 11,000km of optical fiber.
UK app developers have clubbed together to launch a lawsuit against the might of Apple, alleging that the tech giant's App Store is home to "abusive pricing." As City A.M. reports, more than 1,500 developers are seeking £785 million ($1.01 billion) in damages between them.
Also indulging in a spot of Apple-bashing is France's antitrust watchdog which, as Reuters reports, has issued a "statement of objection" against the company, suggesting that Apple may have breached regulations related to the use of iPhone user data for advertising purposes. Apple, of course, has denied the allegation.
UK mobile operator EE has scattered extra small cells from Nokia across Edinburgh to enhance 4G coverage as the Scottish capital city prepares to host its hugely popular annual arts festival. Particularly busy locations such as the Royal Mile and Princes Street have received the small cell treatment, with the mobile mini-masts being attached to lamp-posts, old phone boxes and other street furniture.
Ookla has declared KPN the best mobile operator in the Netherlands for 2023, even though it's only July. It's the fourth year in a row that KPN has been given the gong. Ookla analyzed more than 217,000 user tests of the different mobile networks carried out over the past six months.
— Paul Rainford, Assistant Editor, Europe, Light Reading
Subscribe and receive the latest news from the industry.
Join 62,000+ members. Yes it's completely free.
You May Also Like
---