HONG KONG -- Operations Transformation Forum 2017 -- SDN and NFV are intended to make service providers more nimble, but when it comes to testing virtualized environments the opposite is the case.
The disaggregation of network infrastructure and the sheer number of services and functions that require testing are overwhelming operators' own resources.
In an effort to address that challenge, Huawei Technologies Co. Ltd has launched a new product, TestCraft, which it refers to as "testing-as-a-service" (TaaS). (See Huawei Unveils TestCraft.)
"Service providers are pursuing a plethora of initial SDN/NFV use cases," said Anil Rao, senior analyst at Analysys Mason , citing examples such as SD-WAN, vFirewall and vCDN. "The testing requirements can't be fulfilled by traditional approaches," added Rao during a press event to launch TestCraft.
Richard Wong, marketing director for SDN/NFV integration services at Huawei, says that with legacy, physical infrastructure, not nearly as much testing was required. A vendor would ship a proprietary box to a service provider with a defined set of capabilities that was expected to last years.
Now, operators are creating multivendor networks with dozens of different functions and services that need to be quickly verified. "Virtualization has shifted the testing responsibilities to operators," he said. "In the NFV environment you have many different vendors. You can imagine the difficulties in doing testing," he said.
He said when Huawei meets with operators, especially the large ones, they just want to talk about how difficult it has become. "It's very complex. So we decided to package up a 'testing-as-a-service.'"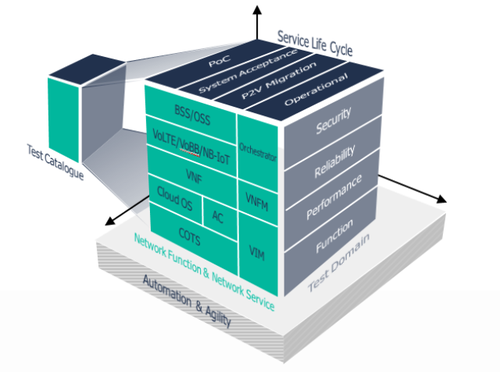 The testing can be done in the cloud, or at one of Huawei's increasing number of OpenLab facilities or, importantly for service providers, at an operator's own premises. The latter option is likely to be attractive as it means the technology being tested can more easily come from multiple vendors.
As Wong notes, other vendors will not want their technology to be tested at Huawei facilities. He said that China Mobile had required technology from Huawei and its fierce rival ZTE to be tested side by side.
Huawei, though, is keen to promote TestCraft as a vendor-neutral proposition: it runs on an open platform and, according to Wong, Huawei is looking for other vendors to get involved in its development.
— Robert Clark, contributing editor, special to Light Reading