Tellabs Regroups, Promotes Kennedy
Tellabs Inc.
(Nasdaq: TLAB; Frankfurt: BTLA) today announced a reshuffling of its top management team, reflecting a heightened focus on metropolitan network equipment and international markets (see
Tellabs Reorganizes
). The moves also emphasize the importance of the company's acquisition of Ocular Networks's technology and the influence of Ocular's former CEO, Edward Kennedy, 47 (see
Tellabs Nabs Ocular
).
Kennedy's keeping his title of senior vice president, metro networking group, at Tellabs. But added to his responsibility for the Tellabs 6400 metro transport switch, which came from Ocular, he'll be in charge of Tellabs' main product line, the Tellabs 5000 series of digital crossconnects. The 5500 model in that line represents the bulk of the company's revenues.
The move is a sign of Kennedy's meteoric rise at Tellabs (see
Kennedy Takes Charge at Tellabs
). It also emphasizes the key role that Ocular's products are playing in the company's future, particularly the future of what it calls its wideband metro products, the ones geared to aggregate and groom customer traffic at the metro edge.
Indeed, Kennedy says one reason for his appointment as head of a new metro networking group will be to oversee further software and hardware integration between the 5500 crossconnects and the 6400. Up to now, the 6400 has been billed as a smaller, if more optically dense, extension to the 5500 for smaller points of presence (see
Tellabs 'Stays the Course'
).
Now, Tellabs will seek to add some of the 6400's optical density to the 5500. The result, Tellabs hopes, will be to boost the lifespan of the 5500, which already is installed in about 4,000 locations in the U.S., with particularly good presence among RBOCs. The company also hopes to increase sales of the 6400 into the 5500 installed base.
Tellabs also is beefing up its pitch for what it calls broadband optical equipment meant for the metro core. These products include the Tellabs 6500 transport switch and the 7100 DWDM gear, which were recently enhanced (see
Tellabs Comes Ready to Play
).
To hone the wideband focus, Stephen McCarthy, formerly the senior VP of global marketing, has been made president of a new optical networking group that includes the 6500 and the 7100.
Kennedy acknowledges that the move's an exciting one for him. "I'm very ecstatic and honored that Mike [Michael J. Birck CEO] thinks enough of me to trust me with this responsibility," he says.
But Kennedy eschews any suggestion that the move puts him squarely in line of succession to the retirement-age Birck, who said July 17 that he's planning a successor, given his tenure at Tellabs will probably last less than five more years (see
Tellabs 'Stays the Course'
). Birck recently returned to the top post after a two-year hiatus when Richard Notebaert moved over to
Qwest Communications International Inc.
(NYSE: Q) (see
Notebaert Takes Out Nacchio
).
Previously, the 5000-series crossconnects were under the purview of Robert Pullen, who also was in charge of the Tellabs 6500 transport switch as senior VP of Tellabs' optical networking group. Now Pullen will be senior VP of marketing and sales for North America, focusing on high-end technical sales aimed at cementing relationships with Canadian and U.S. carriers.
If the move is a step down for Pullen, no one's acknowledging it. "Rob's got incredible technical expertise and knowledge of these markets," Kennedy says. Tellabs will leverage Pullen's strengths to cement relationships with Canadian and U.S. carriers, he maintains.
Other changes include a gathering of forces around the international market, which accounts for about 30 percent of Tellabs' revenues at present and is seen as a key to the company's future growth. Here, Anders Gustafsson, formerly head of global sales, has been elevated to president of a newly formed Tellabs International organization. He'll be in charge of the Tellabs 6300 transport switch, the 7200 optical system, and the Tellabs 8000 series access gear -- all of which are aimed at the SDH market.
Working for Gustafsson will be Thomas Gruenwald, formerly head of broadband access, who'll now be senior VP of operations at Tellabs International, responsible for a range of telephony, voice, and SDH gear in that market.
Kennedy says the moves don't involve the jettisoning of any of the firm's existing product line. Instead, he says, they represent how Tellabs is coalescing its resources to deal with what it sees as the major market opportunities.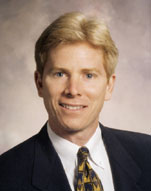 — Mary Jander, Senior Editor,
Light Reading
http://www.lightreading.com
Movers and shakers from more than 100 companies – including Tellabs – will be speaking at Opticon 2002,
Light Reading
's annual conference, being held in San Jose, California, August 19-22. Check it out at
Opticon 2002
.
Register now and save $500 off the registration fee. Just use the VIP Code
C2PT1LHT
on your
registration form
,
and deduct $500 from the published conference fee. It's that simple!
PARTNER PERSPECTIVES
- content from our sponsors