T-Mobile Bobsleds Into VoIP With Facebook

Comment (0)
T-Mobile US Inc.
isn't just waiting around for
AT&T Inc.
(NYSE: T) to gobble it up. The carrier continues to offer new services and, Tuesday, made the move into voice-over-IP (VoIP) calling on
Facebook
, through a service called
Bobsled
.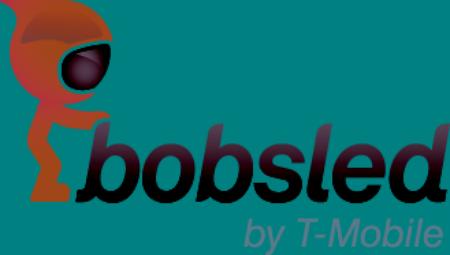 Bobsled by T-Mobile
is a new brand for the carrier that will encompass a series of apps. This first, powered by
Vivox
, lets Facebook users make free phone calls from a PC around the globe, through Facebook's chat feature.
Facebookers can also share a voice message privately or on a friend's wall. The app is free and is available to any user of the social network, not just T-Mobile subscribers. This
Skype Ltd.
-esque service is first VoIP app to successfully be integrated into Facebook, according to T-Mobile.
T-Mobile will bring video chat to the social network next. A T-Mobile spokesperson says Bobsled is part of its "Bonus App" strategy, which introduces customers to free services and then provides options to upgrade to additional premium services, including group text and cloud text, both available on the Sidekick, being launched on Wednesday.
Why this matters
In announcing the news, the spokesperson stressed that
Big Magenta
won't stop competing aggressively even as it's in AT&T-ownership limbo. The company is doing everything it can to convince customers that life post-merger will be wonderful and to maybe even gain new consumers who will be attracted to its low-cost plans and promise of AT&T's extra network coverage and capacity. (See
AT&T Could Drop 40% of T-Mobile
.)
With that in mind, the carrier is also launching three new HSPA+ devices Wednesday, including the Sidekick, the mobile gaming-oriented G2x and the G-Slate, T-Mobile's first tablet, built by
LG-Ericsson Co. Ltd.
and running Android 2.3 Honeycomb.
While its plans to continue to innovate are laudable, the decision to get into the VoIP game is a surprising one. Other companies have tried to integrate voice with Facebook before with little success. But T-Mobile cites its own survey with Vivox from March, which found that 88 percent of Facebook users were interested in the service.
For more
T-Mobile is perhaps an unlikely VoIP provider and Facebook an unlikely partner. But other carriers have dabbled with the social networking space before -- read more below.
— Sarah Reedy, Senior Reporter,
Light Reading Mobile