Whew! Supercomm 2003 is done and gone and, amazingly, we here at Light Reading still have some feeling left in our legs after running back and forth to meetings all over the hugantic Georgia World Congress Center.

That's right, folks. It's so big you have to make up words to describe it.

What else was big about this week's festivities? Glad you asked, even if you're asking really was just a cheap editorial transition on our part. Anyway, we'll tell you what was big: Light Reading's Supercomm bash to celebrate the relaunch of Boardwatch, our sister publication. The event was held at the Gordon Biersch brewery in glorious, scenic (what we really mean is "humid") downtown Atlanta.

Without further ado, here are some scenes from the event, just in time to get you thirsty for a Friday afternoon Happy Hour.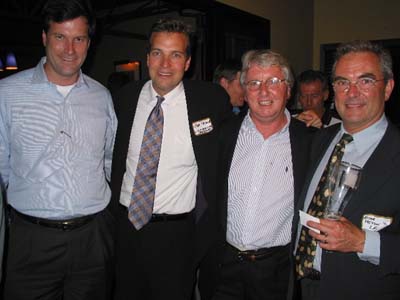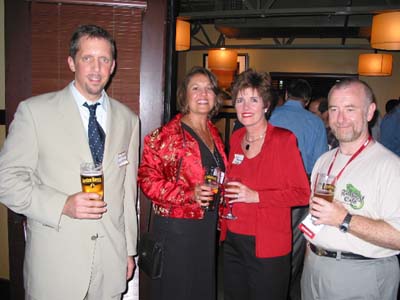 Note: This photo could have been titled "Blokes in Beige."