5:00 AM -- What do you call a vendor marketing communications team on October 31?

The Flintstones, according to the marketing folk at IP traffic management specialist Sandvine Inc. , who celebrated Halloween this week by dressing up as the main characters from the eponymous cartoon series first broadcast in the 1960s.

Speculation that Sandvine is set to launch a new deep packet inspection product called Bedrock is so far unconfirmed.

Here's the main question, though: Is the Sandvine team the only one in the telecom sector dressing up for work on Halloween? Let us know and, of course, all digital photo submissions are most welcome.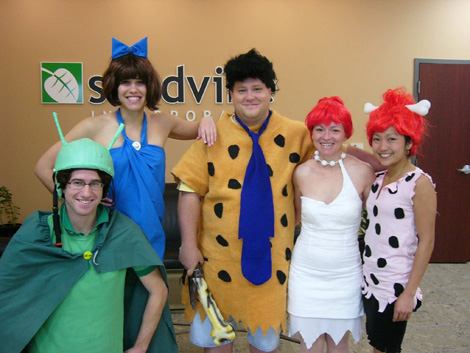 — Ray Le Maistre, Classic TV Editor, Light Reading