The SPIT Manifesto

Comment (17)
If Bob Dylan were a communications services industry analyst (ed. note: worst premise ever?), he'd be re-releasing 1964's
The Times They Are a-Changin'
on a very frequent basis, as well as writing new, in-depth reports (in the key of D minor) about the IT revolution that's shaking up the telecom sector.
Why? Well, there are the royalties, naturally – the likes of Dylan have lifestyles to maintain.
Also, and more seriously, the availability (and affordability) of new technologies; the uptake of mobile devices and services; customer behavior patterns; regulations; and the introduction of new, competitive service models – particularly from the online community and game-changers like Apple, with its App Store – have shifted the sector's power base.
All of those changes, and how they are affecting service providers of all kinds – traditional fixed line, wireless, cable – are well documented, on the Light Reading Group's Websites and elsewhere.
What is not as well documented, though, is the impact those changes have had behind the scenes at the operators, and how service providers of all types have had to spend a great deal more time, effort, and resources (human and capital) on figuring out the role of
non
-traditional telecom infrastructure in their new strategies.
Everyone can see that the network operators of the world are undergoing major infrastructure and business strategy transformations: the migration to IP; the growing reliance on outsourcing (managed services); and the need to introduce new services and applications (increasingly delivered from hosted platforms)... are just some of the notable trends.
That transformation process, though, means that network operators, in addition to all the other changes and pressures they have to deal with, have had to re-assess their deployment and strategic use of operations and business software, applications creation systems, service delivery capabilities, and supporting IT infrastructure.
Or, put more simply, they need a strategy for Service Provider IT – or SPIT.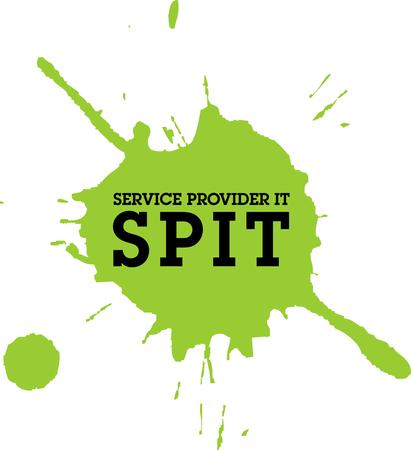 SPIT: What is it?
What is Service Provider Information Technology? It's the evolving set of non-traditional telecom (and data networking) technologies that allow for a greater degree of flexibility in the creation, management, delivery, and monetization of new-generation communications services.
(Find out more at our
SPIT site
, where you can download a SPIT Infographic.)
And a SPIT strategy is absolutely vital to the key goals that all service providers have today: developing and monetizing new services and applications; cutting costs; migrating to next-generation networks; and improving customer care and the customer's experience.
Rise of the CIO
The growing importance of SPIT at service providers is increasingly evident. For example, one major telecom operator, U.K. incumbent and international heavyweight BT Group, has put its CIO in charge of all technology matters, and it's killed off the traditional CTO role, in July 2009 when Matt Bross jumped across the operator/vendor divide to join
Huawei Technologies Co. Ltd.
Commenting on that particular news,
Heavy Reading
chief analyst Graham Finnie notes that, while "the CTO still has the upper hand in most telcos" in terms of taking technology decisions and driving the network strategy, "the power is shifting towards the CIO... as the center of gravity in telcos shifts towards IT. This move looks like a reflection of BT's strategy to position itself as a company that's providing the network as a service, using next-generation OSS and opening up its network to third parties."
And the increasing influence of CIOs within service providers is also evident. A recent
Heavy Reading
survey of carrier executives found that the CIO, rather than the CTO, was regarded as the key decision-maker and influencer "for the definition and acquisition of technology that enables stronger linkages with third-party service providers."
This isn't a "Big Bang" change, though. The growing importance of IT systems within service provider strategies has been evident for a number of years, but has accelerated notably during the past 12 to 18 months. And
Light Reading
has been writing about SPIT developments for years, tracking developments in the OSS world, charting the service delivery platform (SDP) wave, and reporting on the growing importance of managed and hosted services, for example.
Up to now, though, these topics have been treated in virtual isolation, and not as part of a broader, clearly identified shift within the industry. SPIT brings all these things together.
What
Light Reading
is doing with its own SPIT strategy (of which this brief manifesto is the opening gambit) is to highlight the growing importance of service provider IT, and identify and write (and talk) about the technologies, companies, teams, individuals (the "Big Spitters"), and investments related to SPIT – because carriers are definitely coughing up for SPIT.
Now, just to be clear, we're
not
saying that network infrastructure is less important, or doesn't matter. That would be ludicrous – the kind of thing we'd only say (along with a lot of other gibberish) after seven or seventeen
Caipirinhas
. Developments in fixed and mobile access, backhaul, carrier Ethernet, metro and long-distance transport, and many other areas, are still absolutely critical to the future of all communications service providers.
What we are saying, though, is that the SPIT elements are now equally important.
As a result, every communications service provider has some vital decisions to make right now about the SPIT systems it needs in order to create, deliver, and manage the services it will offer for the next few years. Whether selling to consumers, enterprises, governments, other service providers, content owners, or applications developers, the SPIT systems underpinning a service provider's business strategy have never been more critical. The decisions that service providers make about their SPIT strategies could unleash unprecedented value for service providers, but, if handled poorly, it could put them years behind their competitors, jeopardizing billions of dollars in revenue and hundreds of thousands of jobs.
Heavy, huh?
So, in the following pages we will outline what we're including in the SPIT domain, and how it's linked to the key service provider trends.
We also need to note two things. First, that SPIT is already a term used by a sub-section of our industry, where it stands for
SPAM over Internet Telephony
. We don't foresee any confusion.
Second, for those of you who have become attached to
Light Reading
's very own
Larry the Monkey
over the years – don't worry, he's not being replaced by
Spit, the Dog
.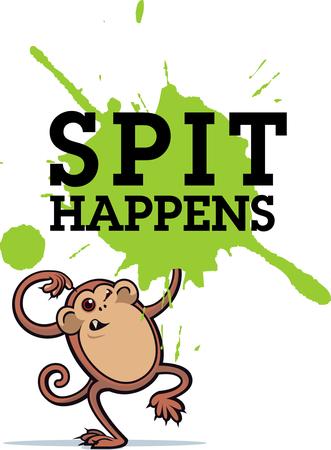 Of course, what we want from you, our esteemed readers, is feedback, suggestions, comments, and (never a day goes without it) some mild abuse/ribbing about this manifesto.
Page 2:
The SPIT Elements
Page 4: SPIT's Impact on the Communications Ecosystem — Ray Le Maistre, International Managing Editor, Light Reading Next Page: The SPIT Elements


PARTNER PERSPECTIVES
- content from our sponsors
GUEST PERSPECTIVES
- curated contributions