Synacor Inc. 's debut on Nasdaq Friday took investors on a bit of a ride.

After bolting out at $5.75 a share, 15 percent higher than its IPO price of $5, stock in the TV Everywhere authentication specialist shot up to $6.37 before coming back down to earth, closing at $5.25, a modest 5 percent gain for the day.

Buffalo, N.Y.-based Synacor, which counts Charter Communications Inc. and CenturyLink Inc. (NYSE: CTL) as its largest customers, also chopped its IPO price. The company had been looking to sell shares at $10 to $12 each and raise up to $94 million. (See Synacor IPO Could Fetch $94M .)

Synacor, now trading under the "SYNC" ticker, sold 5.4 million shares for $5 each, raising about $27.27 million. Selling stockholders are offering 1.36 million shares. Underwriters have a 30-day option to purchase up to an additional 1.02 million shares of common stick.

But Synacor, a company founded in 2001, was in good spirits Friday. There were "many times when we almost ran out of money," CEO Ron Frankel said half-jokingly, recalling the company's earlier days, during an event at Nasdaq in New York on Friday that was held to mark the occasion and streamed on the Intertubes.

It's doing better now, notching a profit of $4.2 million in 2011 on revenues of $91 million. Synacor ended 2011 supporting 21.8 million customers.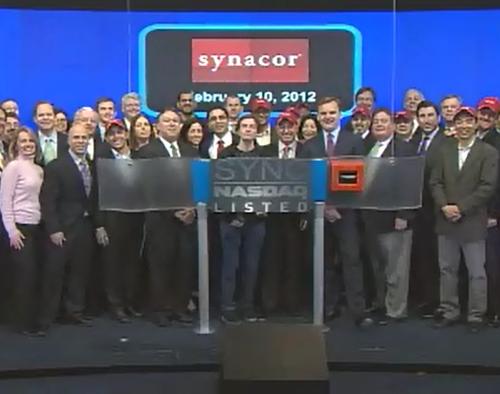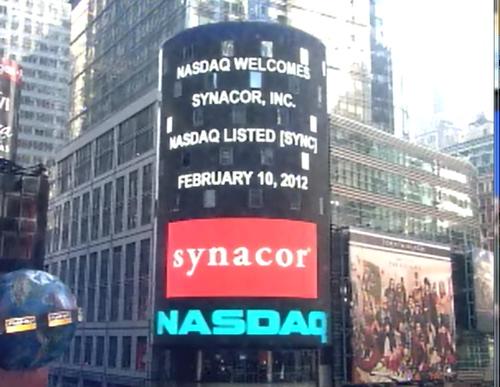 — Jeff Baumgartner, Site Editor, Light Reading Cable