As a global operator, Orange (NYSE: FTE)-Orange, one of Light Reading's Top 20 Bridge Builders, is a melting pot of multiple accents and languages. (See The Top 20 Bridge Builders.)

Now, though, the whole organization -- with more than 165,000 employees serving 217 million customers across five continents -- needs to get to grips with another language, ITIL (Information Technology Infrastructure Library).

That's because the operator's management has decided that adopting ITIL will help the company become a next-generation service provider and help better integrate its network and Service Provider Information Technology (SPIT) resources, a process Light Reading refers to as Bridging the Chasm. (See Bridging the Chasm: A Manifesto and Bridging the Chasm Briefing Center.)

The carrier believes its approach, based on driving a common language throughout the group to support a converged service strategy, will help drive new service innovation in both legacy and new markets as well as across multiple customer groups, a message that the TM Forum will be happy to hear. (See TM Forum Unveils Frameworx.)

According to Thierry Bonhomme, senior executive vice president, Orange Labs Networks and Carriers, at France Telecom-Orange (FT-Orange), the implementation of ITIL -- which has been used for buying IT services since the 1990s and provides companies worldwide with a consistent language and framework for purchasing and managing IT infrastructure -- is also being applied to network services and is enabling the different technology teams to manage change better because they can actually understand one another.

"If you have one deputy who is a CIO and one deputy who is a network guy, [adopting ITIL] doesn't really change their lives -- they interact in the offices of their boss. But when you do ITIL you touch all the technicians," says Bonhomme (pictured below). "Now, a network technician in France Telecom doesn't say 'production,' he says 'service transition' ... when you start aligning vocabulary, you start aligning processes ... if you touch the network without checking the impact on the IT you make a mistake; if you're using the same vocabulary you very quickly make sure that your change management is consistent between network and IT."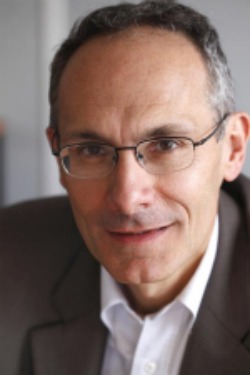 In Bonhomme's view, this lies at the heart of FT-Orange efforts to Bridge the Chasm between the network and IT organizations within the operator.

Cloud service enablement
And bringing those teams closer together, and providing a common, unifying language, is also key to the development of the carrier's cloud services, which requires intensive management of both network and service delivery/IT resources. (See Orange Unveils Cloud Formation.)

"We're in that unique position where we can commit end-to-end," says Vivek Badrinath, CEO of Orange Business Services . "Underlying cloud is this transformation of our customers towards an application layer that's very flexible, vis a vis the infrastructure, and that aims to regain the agility that the over-the-top players have had."

Within Badrinath's group there is a much tighter integration of the networks and IT teams. "The IT operations and the network operations report into the same team, which is called customer services and operations, headed by the same leader," he notes. "There is an IT delivery organisation within this department, but we have blended the processes quite deeply, which means that you have a help desk -- when a customer has a problem he calls this help desk. If it's an IT problem, the help desk may go and hunt out an expert of course ... [and] in terms of expertise you will find different teams in the long run ... but the processes themselves are already, to a large extent, blended."

Badrinath (pictured below) adds that this "blending" of processes is a growing trend. "We're pushing for cloud technology to be used more and more by our large accounts, so obviously people won't come to us if we don't have something a bit more interesting than IBM's value proposition. And that more interesting thing that we have to offer is the ability to commit on that SLA [service level agreement] that really goes from the desktop to the application. So basically, we're telling the customers, we take care of making sure that your employees are able to work all but three hours a year, or all but one day a year, depending on what they're ready to pay for, and that includes network and application. That's really the cloud promise."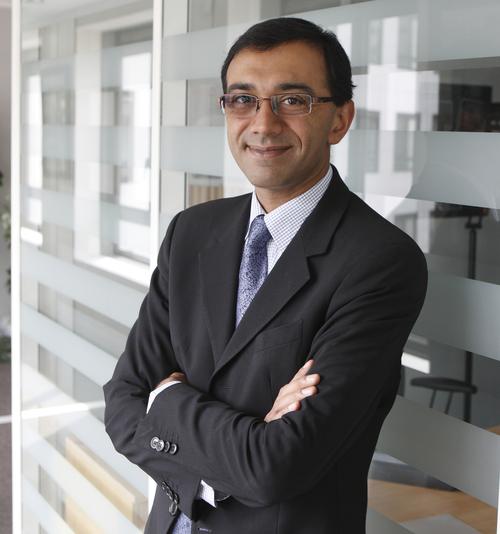 Bridging the Chasm across the group
Both Bonhomme and Badrinath stress that efforts are being made to integrate network and IT processes across the whole group, but the extent to which integration can be achieved varies by market and business sector. According to Bonhomme, a specific organisation was set up around six years ago at group level called "Service Platform Direction," which is in charge of the architecture, the design and the resizing of the different platforms that are used for providing services (either retail mass market or business-to-business) on top of existing networks.

"This organisation is largely based on the integration of IT and network capacities, supported by the basic services provided through infrastructure-as-a-service, which is the basis for cloud computing capacity," says Bonhomme. "So it's something we have been experiencing for years now through this service platform organization."

At group level, Bonhomme says all domestic operations are supported by so-called "domestic network factories" (DNFs), which were set up when France Telecom merged its fixed, Internet and mobile businesses into one common organization under the Orange name in 2006. Their remit is to facilitate the launch of converged services such as voice, broadband and IPTV in the different markets where Orange is present.

"We supported these domestic network factories through integrated organizations combining IT skills, network skills and service platform skills, through a common process," says Bonhomme. "We called the process TTM, or time to market, which is a common process through the whole company for in-house management and true innovation within the whole service portfolio of the company."

No 'one size fits all'
But as both Bonhmme and Badrinath note, there is no "one size fits all" approach to every market in which Orange is present. Indeed, legacy markets, such as France, present the greatest challenge to integration, while market, such as Spain, are still extremely separated in terms of network and IT because the company is still undergoing a huge transformation in these markets.

In new markets, such as Moldavia (or Moldova), Orange has been able to go in with a single network and IT approach from day one. "When you look at new operations it's easy to get them right," says Badrinath. "You certainly wouldn't let the BSS run on dedicated machines –- you'd virtualize the infrastructure straightaway from day one, and you wouldn't let the IT applications team do anything that would have a dependency to the hardware. So that means that you are using this base of network and computing and storage in a commoditized way, in a standardized way, and that can be shared amongst all applications, all needs."

Nevertheless, Badrinath says it's important not to standardize too far up the value chain, to avoid creating what he terms "white elephants." He thinks infrastructure elements can be fully commoditized across all markets, but at the service level it is important to allow a certain level of differentiation to meet the needs of different markets.

Bonhomme summarizes the France Telecom-Orange approach to "Bridging the Chasm" by saying, "I think the key driver for the transformation we are involved in so far is that it's based on mutualization, common process and a common target architecture ... We have the same process, the same training for change requests or transformation projects, and we adapt our organization to the importance of the transformation, which is at stake in the different geographies."

— Anne Morris, freelance editor, special to Light Reading