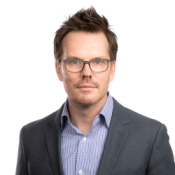 11/19/2007

Comment (0)

7:00 AM -- Is the IMS equipment being installed by vendors today really up to the task of delivering on the promise of a converged network?

The answer, in the mind of at least one senior executive at AT&T, is up in the air:


What is not yet proven, by anybody, is the loading of an IMS-based network with the kind of traffic we anticipate -- millions of users and each user taking on multiple personalities and using multiple devices, and then actuating the existing traffic of PSTN. That is a huge load, and none of the existing equipment has been tested even within two orders of magnitude of that load level.
That's just one dose of reality served up cold in
Light Reading
's
latest look at IMS
. Our new report gives a thorough update on the challenges facing IMS technology, as it finds its way into carrier networks worldwide.
The report, by correspondent Tim Hills, picks up where our incredibly popular March 2005
IMS Guide
left off. The original report was a primer on the technology itself; the new one is an update on how and where the technology is making it to market -- and what's holding it back, in some cases.
Like its predecessor, we expect this will be a key online IMS reference work for months to come, and we're proud to offer this special report completely free of charge.
The report's right here:
What's Up With IMS?
— Phil Harvey, Barely Managing Editor,
Light Reading

(0) |