12:20 PM -- SAN FRANCISCO -- In announcing an Ethernet appliance yesterday, Xsigo Systems Inc. held what amounted to its second coming-out party, at the same place as the first one in 2007: the W Hotel. (See Xsigo Takes the Gloves Off Against Cisco.)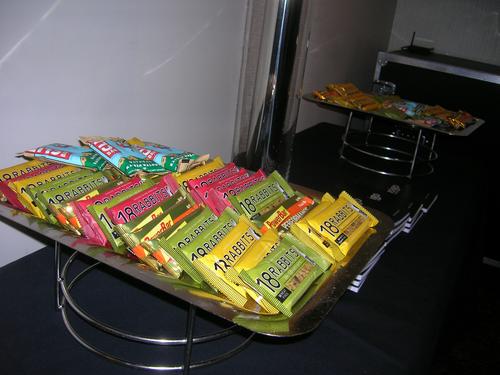 The conference room there isn't so large, which means the 150 or so attendees packed the house. They'd come from VMworld next door, at Moscone Center. Xsigo would seem to have arrived.

Using a boxing theme, because it's taking on heavyweight Cisco Systems Inc. (Nasdaq: CSCO), Xsigo brought out heavyweights of its own. In addition to executive chairman Ashok Krishnamurthi (who started Xsigo along with a team of top Juniper Networks Inc. (NYSE: JNPR) engineers), and CEO Lloyd Carney, the company introduced its investors: John Doerr of Kleiner Perkins Caufield & Byers ; Ray Lane, formerly of Oracle Corp. (Nasdaq: ORCL) and now with Kleiner; and Vinod Khosla of Khosla Ventures , who hung out in the back for moral support.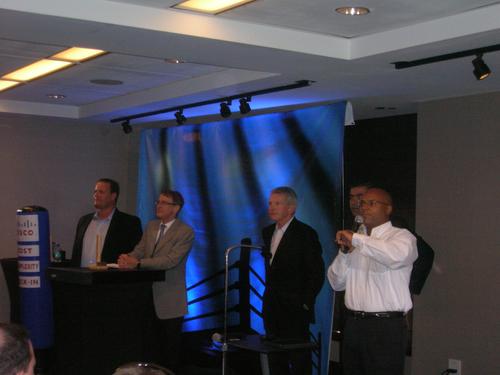 Xsigo handed out Golden Glove awards to Lane and Doerr, and to Dell and Salesforce.com Inc. , representing all the company's partners and distributors.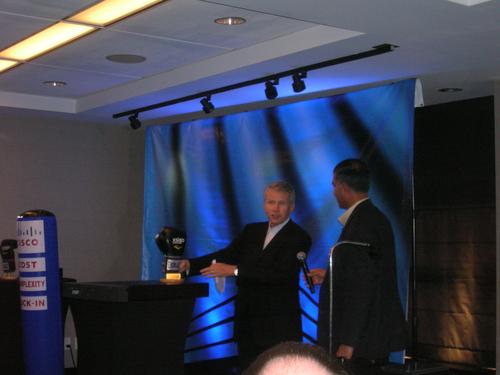 Each winner took a swipe at that Cisco punching bag. (My shutter speed wasn't quick enough to catch their lightning-fast combinations.)

Each one also took time to gush about Xsigo. As the superlatives piled up, it struck me: Three years after launching its first product, Xsigo is still trying to sell people on its idea.

Doerr compared the dawn of virtual I/O to other standards-based, radical innovations: the Dell business model, the Netscape browser, and virtualization in general. "I'm here to say we're at the start of another one of those waves," he enthused.

Xsigo claims to already have a top-notch customer base -- Salesforce.com isn't a bad customer to have if you're a cloud infrastructure company -- and it also claims to be used in four of the top 10 service providers. Krishnamurthi told me, after the event, that Xsigo plans to put a lot more emphasis on the service provider market now that the company has its footing.

An Ethernet box is an important step. It's something Xsigo had to do, to expand its market beyond Infiniband. That's worth making a big splash at a key tradeshow. But this event went beyond that. I got the feeling Xsigo isn't convinced that it's been heard yet.

Lane, in his talk during the event, made a remark that might explain why. He described the day Krishnamurthi came to his office to talk about what his core Juniper team was doing next. It was a slam dunk. "I wondered if we had to do any due diligence at all," Lane said. "Yes, it took longer than we expected, and it took more money than we expected, but it was achieved."

Then again, you can't blame Xsigo for showing off its all-star investor team once in a while, and the VCs did simply talk like VCs.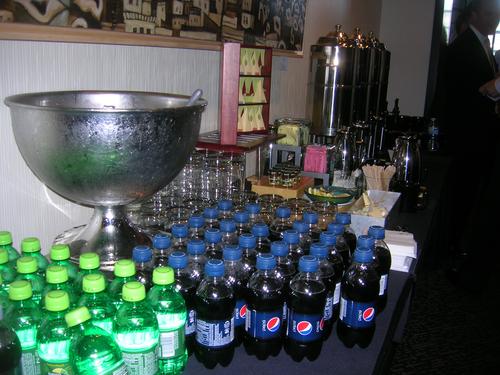 — Craig Matsumoto, West Coast Editor, Light Reading