Three years ago Alcatel-Lucent (NYSE: ALU) CEO Ben Verwaayen said he wanted to make the vendor a "normal" company -- one that was growing and profitable. (See AlcaLu's New Vision: More Convergence.)

Well, he's struggling a bit on the revenues growth front but he can now point to the vendor's first ever annual net profit since it began operations in late 2006. (See AlcaLu Reports €1.1B Annual Profit.)

With the vendor's stock having a Feelgood Friday (up more than 14 percent to $2.22), Verwaayen has now outlined his vision for how AlcaLu can become even more normal and that plan includes a healthy dose of what Light Reading (but probably not the Dutchman) calls Service Provider Information Technology (SPIT).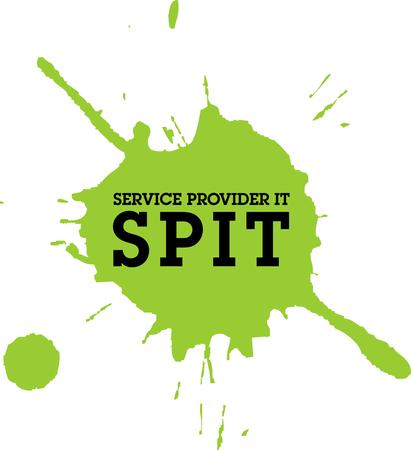 New technology leverage
For the past few years AlcaLu has been focusing much of its R&D effort on some key network areas that the vendor, for want of a better phrase, refers to as the High Leverage Network (HLN), which includes IP routing, DWDM and hybrid packet/TDM transport systems (including 100Gbit/s), WCDMA (3G), LTE, wireless small cells (including femtocells and lightRadio), content delivery network (CDN) systems, IP DSLAMs, FTTX equipment and IMS core systems (such as the evolved packet core for LTE, session border controllers and so on).

The CEO says those HLN technologies accounted for nearly €1.2 billion (US$1.58 billion) of revenues in the fourth quarter of 2011, or 48 percent of the Network Division's total sales. In addition, Verwaayen told today's earnings conference call that orders for HLN products are twice that of orders for legacy, non-HLN products, so AlcaLu is increasingly relying on what it believes are the technologies for the next generation of networks.

The key innovations Verwaayen pointed to from the past few years to support HLN have been the FP3 chipset, lightRadio, single-carrier coherent optical transport, and developments in fixed broadband access (DSL vectoring and xPON). (See AlcaLu Issues 400G Router Challenge, Plaudits for AlcaLu's FP3, AlcaLu's lightRadio Set for Early 2012 Debut, AlcaLu: We're Killing the Base Station , AlcaLu Goes Commercial With 100G and BBWF: AlcaLu Shows Off 10GPON.)

SPIT leverage
Now Verwaayen says the next move is to provide the relevant software and professional services capabilities, along with the network products, that will enable operators to become more nimble and proactive, develop new applications (such as cloud services) and improve revenue assurance and customer experience.

This, then, involves AlcaLu bundling in developments such as its CloudBand platform along with some other key SPIT capabilities -- payment and charging, mobile commerce, advanced communications and customer experience management. (See AlcaLu Unveils Its Carrier Cloud Play and AlcaLu Gets Motivated About CEM.)

These capabilities, along with the next-generation network technologies, deliver the "High Leverage Network as a platform," stated Verwaayen. "It's no longer just a case of [an operator] saying 'give me a network' to help deal with the explosion of data and video traffic, but needing instead the network and the capabilities that can enable individualization," so that end users can get the individual services and experience they want.

This combination to deliver the "HLN as a platform" is what Verwaayen and his team believe can drive growth for AlcaLu during the next three years.

— Ray Le Maistre, International Managing Editor, Light Reading