CEO Chat With Doug Ranalli, NetNumber

Comment (8)
G'day! And welcome to an entirely new feature on Light Reading -- our weekly "CEO-to-CEO" interview.
My name's Steve Saunders, and I'm one of the aforementioned CEOs. Each week I'll be picking one of my counterparts from around our industry to take part in a Q&A on, well, whatever I jolly well feel like talking about, really.
Choosing my first victim (ahem, "candidate") wasn't very hard. Of the 200 or so executives who I've met with since I reacquired Light Reading last year, there was one who really stood out.
Doug Ranalli is founder and chief strategy officer of NetNumber Inc. , a privately held company based in Lowell, Mass.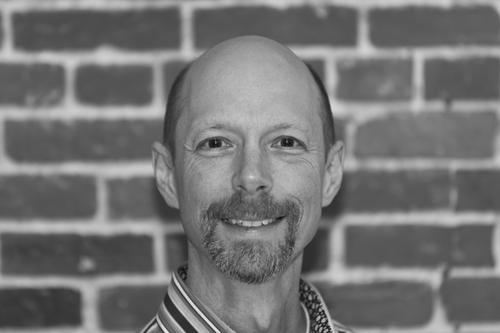 NetNumber's mission is to address a huge problem in the telecom industry: the bewildering and ever-increasing variety of signaling protocols in service provider networks.
Deploying, managing and integrating these protocols is one of the most expensive and complex challenges faced by network architects today. Yet, surprisingly, there has been very little discussion of it in the media.
There are two reasons for that:
Signaling protocols are really frickin' complicated (see diagram below -- it took me two trips to Lowell, Mass., to get my head round NetNumber's solution).
Incumbent vendors don't have anything to gain from solving the problem. In fact, they make money from supporting the complexity.
As a result, conventional wisdom has it that the existence of the signaling protocol problem is just something service providers are going to have to live with -- like reality TV, or The Tea Party.
Doug and NetNumber don't agree. In fact, NetNumber's entire raison d'etre is to solve this problem. And it does so by using a product called TITAN that sits between the OSS/BSS layer and the data switching layers in telco networks, handling all of the necessary conversions between the different protocols.
Sounds familiar, right? And if you think this sounds a lot like a router, well, you are correct, sir! That's basically exactly what NetNumber has built: a multi-signaling protocol router (MSPR). And my money is on NetNumber's product succeeding for exactly the same reasons that Cisco's multi-protocol router took off in the early 90s.
So how come we aren't seeing the emergence of a whole slew of MSPR startups? Well, that goes back to the complexity issue. It has taken NetNumber's development team 15 years (that is NOT a typo) to get its product to the point where sales are taking off.
That's an extraordinarily committed vision, requiring a truly determined (possibly stubborn?) leader to execute it. Specifically, it requires a Doug Ranalli.
[Editor's note: The following interview is long. If you don't have time to read the whole thing, just take what you need, as they say at AA.]
The first three pages focus on Doug's background and business development strategy. They contain "must-read" intel for anyone thinking about launching a startup in the telecom industry (or any industry for that matter). And as a bonus, there's a really funny anecdote about the world's tallest telecom equipment rack.
Page 2: Doug's early days
Page 3: Harvard, and how to develop a business plan
Page 4: Just the fax, man
The rest of the interview focuses on the problem that NetNumber is looking to solve, and how it does so. If you're a network architect, you need to get down with this information. I promise you it's worth your time to ingest.
Page 5: The beginning of NetNumber
Page 6: Solving signaling overload
Page 7: Fat pipes and Google envy
Page 8: A long disruptive game
I hope you enjoy this new feature. Our next CEO-to-CEO interview is with Jay Samit, CEO of publicly traded video solutions vendor SeaChange International Inc. (Nasdaq: SEAC). I'll be conducting it using Internet radio (what could possibly go wrong?) and it takes place on Wednesday, February 4 at 1:00 p.m. EST (10:00 a.m. PT). "Hear" you there, I hope!
Next page: Doug's Early Days
— Stephen Saunders, Founder and CEO, Light Reading