Snuggies... in Space!
4:40 PM -- How do researchers at North Carolina State University say astronauts should be protected from "one of space's most troublesome threats"? With
Snuggies
, obviously.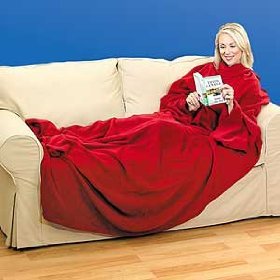 According to
Network World
, the researchers are developing so-called "space snuggies" that shield wearers from radiation.
The "lunar textshield," developed by North Carolina State University students, is a sort of radiation snuggie or blanket made from a lightweight polymer material that has a layer of radiation shielding that deflects or absorbs the radiation so astronauts are only exposed to a safe amount.


And it comes with a free book light!
— Red Panda,
Light Reading