Battle Begins for Small Cells, Smart Cities
Austin has big plans for the future. It's a well connected city -- in broadband terms -- with multiple gigabit providers, and it has several smart city initiatives underway designed to improve transportation and the availability of affordable housing throughout the metropolitan region. Austin was one of seven finalists in the Department of Transportation's Smart City Challenge last year, and it won a smaller Smart Cities Council grant in February to help it refine some of the ideas generated during the DOT challenge process.
The city is also applying to become a test-bed location under the new Platforms for Advanced Wireless Research (PAWR) project funded by the National Science Foundation (NSF) . Administrators of the PAWR (pronounced "power") program are currently evaluating applications from communities and academic institutions with a goal of selecting four host sites to begin testing new wireless networking technologies starting in late 2019 or early 2020. Austin is hoping to be one of the winners. (See $100M at Stake in US Wireless RFP.)
All told, Austin has given its connected future a lot of thought. However, there is one area of telecommunications development where the city is now bumping up against the limits of its legislative control -- small cell deployments and telecom pole attachments.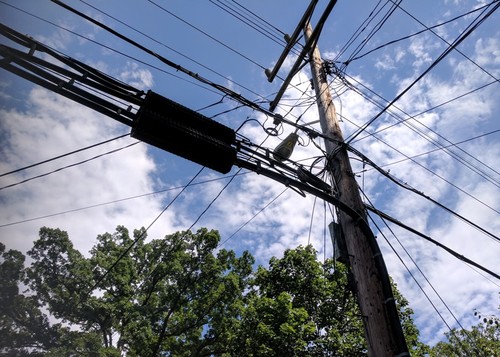 The phrase pole attachments is such an innocuous one, but it sits at the center of a huge endeavor to accelerate the deployment of next-generation 5G wireless networks. Network operators desperately want to streamline the process for installing equipment needed to develop and sell new 5G services, but local communities are struggling with how to make deals with operators that work for their own citizens. Because every municipality handles pole attachments differently, operators have pushed for statewide regulations that create consistency. Yet those state laws often don't take into account what individual cities need.
Which brings us back to Austin.
Austin versus the state of Texas
Among Austin's many efforts to improve its telecommunications infrastructure, the city began a pilot project earlier this year to facilitate small cell deployments in one area of the city -- a way of preparing for future 5G network development. Officials adopted a new application process for getting small cell permits approved and created a new fee schedule for rental rates to be charged by the city for operator access to utility poles and other right-of-way structures. The city wanted to make it easier for network providers to deploy small cells, but also to make sure it wasn't subsidizing network buildouts without getting fair service for its citizens in return.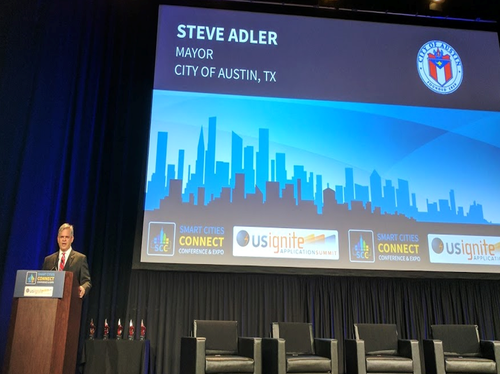 The effort to streamline small cell permitting was going well, according to the city's Telecommunications & Regulatory Affairs Officer Rondella Hawkins. But in the middle of the process, the Texas state legislature stepped in and overrode Austin's jurisdiction.
On June 9, Texas passed a new law requiring municipalities within the state to abide by one set of rules when granting permits for operators seeking to deploy new equipment within public right-of-way areas. Among the requirements, cities cannot charge an annual rate of more than $250 for pole access, and they must approve or deny an operator's permit application within 60 days.
For Austin, the statewide law is devastating.
Not only does the city lose its negotiating leverage with telecom providers, but it also now has to commit more resources to the permitting process to meet deadlines imposed by the state.
"We were certainly envisioning ... [being able to] explore partnerships with some providers for helping us to expand our public WiFi throughout the city at the same time they have their commercial mobile radio service deployment," says Hawkins. "And [we're] not sure how that's going to look now. There's not really an incentive for the carriers to do so since they're interested in their commercial service and certainly not public WiFi."
She adds, "We went through this whole process strongly engaging with the carriers. And now these state-imposed fees are much, much, much less ... We're going to have to end up hiring staff to meet the permitting timelines, but then our fees are reduced. So we don't know what that looks like."
Next page: State preemption laws are spreading
UPCOMING LIVE EVENTS
June 6-8, 2023, Digital Symposium
June 21, 2023, Digital Symposium
December 6-7, 2023, New York City
All Upcoming Live Events
PARTNER PERSPECTIVES
- content from our sponsors