Sling TV speeds into the FAST lane with 'Freestream'
Expanding well beyond its pay-TV roots and looking to vastly increase its viewing audience, Sling TV has lit up a new free, ad-supported streaming (FAST) service that's starting off with more than 210 channels and over 41,000 on-demand titles.
The service, called Sling Freestream, is debuting almost exactly eight years after Sling TV's launch, and the rollout coincides with the company's self-declared "National Cut the Cord Day".
Sling Freestream is initially offered via the Sling TV app on Roku players and TVs and devices from LG, Samsung and Vizio. Dish-owned Sling TV expects to expand access to its new FAST offering to other platforms including Amazon Fire TV and Comcast's X1 and Flex platforms in the coming weeks and months.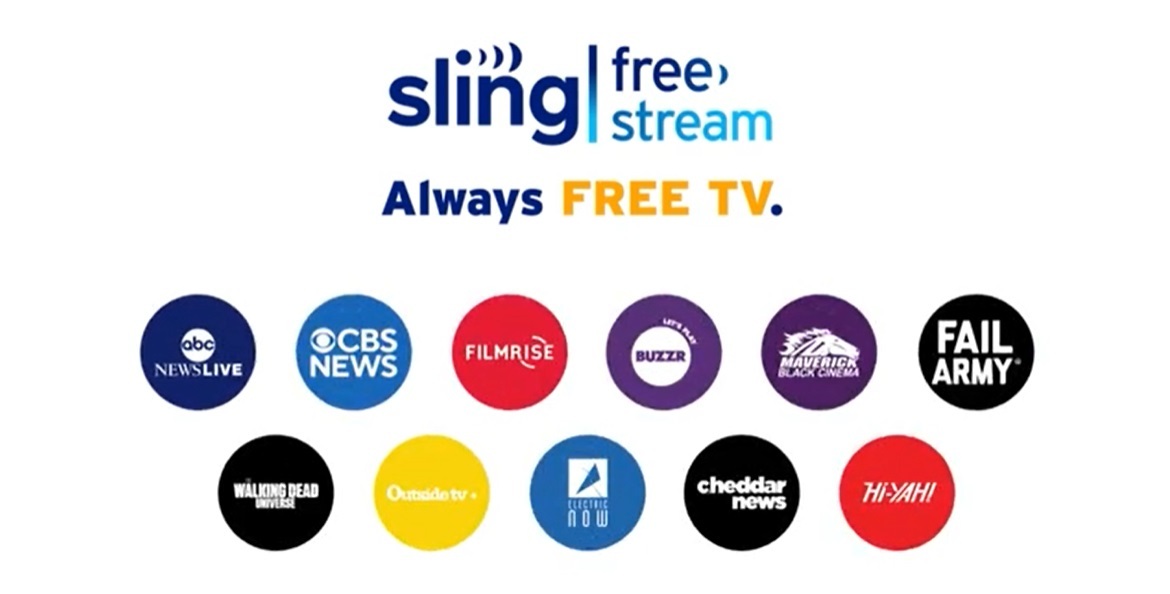 Sling Freestream is initially featuring channels and content from a wide range of domestic and international content partners, including ABC News, Architectural Digest, CBS News, CNN, TBS, Cheddar News, ESPN, FailArmy, FilmRise, beIN Sports, Univision, France24 and Al Jazeera, among others.
Sling TV has dabbled in free, ad-supported fare, but Sling Freestream is a much bigger initiative. Rather than focusing solely on its pay-TV base, the new offering is available to anyone.
Consumers can jump into Sling Freestream without registering their information, or they can register to take advantage of features such as user profiles and recommendations. The new offering will also support other features that can, for example, facilitate binge watching of TV series and deliver integrated sports scores.
Sling TV notes that its newly integrated app supports a "one-click" upgrade to Sling TV's paid service, and the platform enables consumers to subscribe to other direct-to-consumer streaming services such as AMC+, Showtime, Discovery+ and MGM+ (formerly Epix).
Crowded sector
With the launch of Sling Freestream, the company is entering a competitive mix of FAST services that include Tubi, Pluto TV, The Roku Channel, Xumo Play (now owned by the Comcast-Charter streaming joint venture), Amazon's Freevee and TiVo+, to name a few.
Gary Schanman, group president at Sling TV, said the new offering fits into the company's strategy to provide customer choice and "TV on their terms."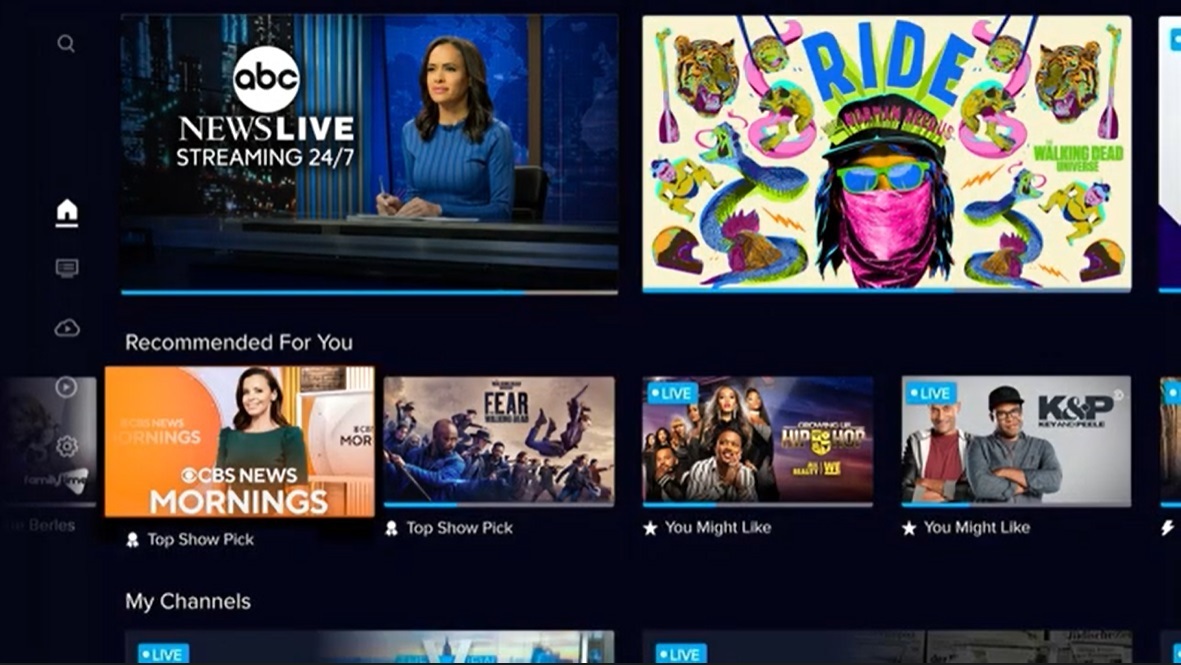 "We know that consumers want free television, so this is a perfect extension of our brand," said Schanman, a former Charter Communications and Cablevision Systems (now Altice USA) exec who joined Sling TV last April. "Our goal really is to is to create a new low barrier way for customers to access, high quality programming without spending money."
Beyond pay-TV
Sling TV's bigger move into FAST and a platform that enables some à la carte-style purchasing is a clear expansion from the service's original pay-TV product, which has been losing subscribers.
By getting into the FAST lane and providing access to individual direct-to-consumer services, Sling TV is evolving into a broader streaming platform. That, in turn, should help the company attract more viewers and keep consumers in its video ecosystem even if they churn in and out of one of Sling TV's pay-TV packages.
"We're constantly looking for ways we can add value to our customers, bringing in more content types, more business models," Schanman said. "We don't want consumers to feel like they have to ever leave us … We do see scenarios where people come in just for free. And that's wonderful. We see scenarios where paid consumers get some more really good free content in their paid subscription."
But Schanman also envisions scenarios where a customer who is subscribed to a Sling TV package opts to turn that off but keep Showtime and Freestream's array of streaming channels.
The new ad inventory coming way of the new Sling Freestream service will support targeting. The advertising piece of the service will largely be managed by the company's Dish Media unit, building on its existing work with Dish's satellite TV service and the pay-TV packages at Sling TV.
'Meet customers, wherever they are'
Schanman acknowledged that the FAST market is competitive and crowded. But he believes Sling Freestream will be able to differentiate with its flexibility and no-friction access.
"I also think our aggregation play is valuable, and the fact that we really meet customers, wherever they are," he said. "I think that's a major differentiator."
Looking ahead, Schanman said Sling Freestream will be expanding content "significantly" in the coming quarters. The service will also build out curated genre-specific channels with content partners and provide access to an expanded slate of international content.
Related posts:

Editor's note: An earlier version of this story listed Bravo among the channels initially being featured on Sling Freestream. That reference has been removed.
— Jeff Baumgartner, Senior Editor, Light Reading
PARTNER PERSPECTIVES
- content from our sponsors